The first Digital Underwater Photography Workshop onboard Cassiopeia with Daniel Selmeczi.
Here's your chance to pick up photo pointers from a pro and improve your underwater photography at our Digital Underwater Photography Workshop. No previous knowledge is required!
Find out how to get the best from your digital underwater camera. The scuba diving safari will be full of hints and tips regarding settings and technical features. No camera is too big or too small!
Date: 14 – 21 July 2010.
Liveaboard: Cassiopeia
Route: From Hurghada to Hurghada (wrecks and Safaga) / Egypt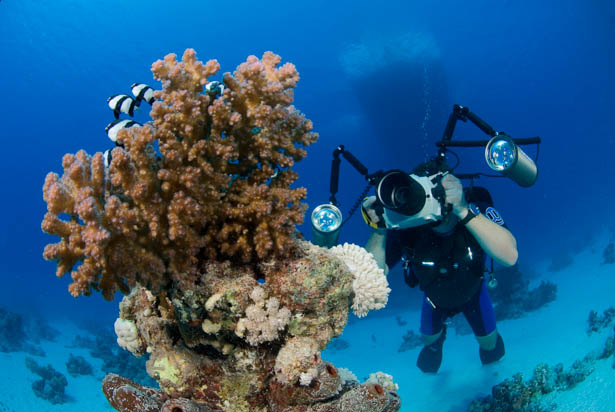 If you are thinking of buying, upgrading or perhaps buying lenses or flash units, this will also be a great chance to check out the latest products.
Places may have to be limited depending upon the uptake, so please book early.
We hope to see you there! For any further details or with your booking requests, please e-mail us. Thank you very much.
That it is for know… join your dives!
Until next time happy bubbles és safe travels! All the best!
To learn more about Egypt: http://cassiopeiasafari.com/egypt/