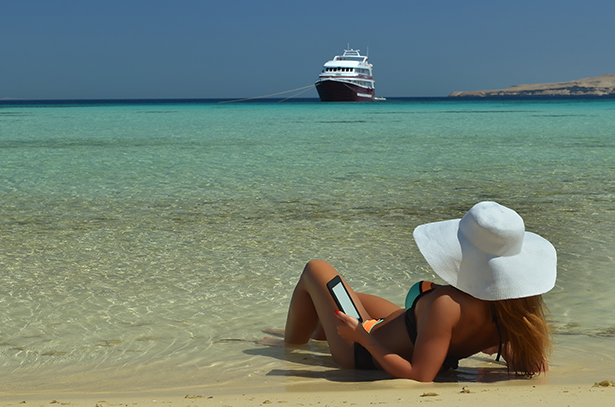 07 Jun 2016
Bring your partner for half the price!
You dive and your better half doesn't? There is a solution to this predicament! Bring your partner (who is not a diver) with you to the Red Sea for a boat trip this summer at half price! This exclusive offer is valid only from Jun. 26 until Aug. 31.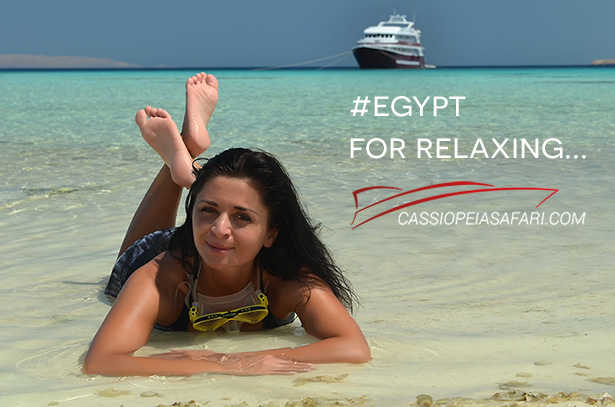 Divers! Save at least EUR350 and bring your non-diver partners and show them that there is more to do on a safari boat than just diving! Let them experience how wonderful it is to hear the hum of the sea and to wake up to its gentle swaying, to start the day with a rich and delicious breakfast, to meet and talk to interesting people, to discover a new part of the world, to stretch out tired muscles in the morning hours on the deck, to lie in the sun with a book, to sail around among coral reefs and uninhabited islands, to watch the sunsets every night in the company of delicious shisha… But these are all the extras! The real deal here is relaxation!
A liveaboard safari in the Red Sea is undoubtedly THE thing for divers, the tip of the iceberg, the unsurpassable, the unforgettable! Diving 3-4 times a day, a perfect gastronomical experience, a jolly gathering of people, unbridled atmosphere, magical sunsets… Why would you leave your partners out of all this?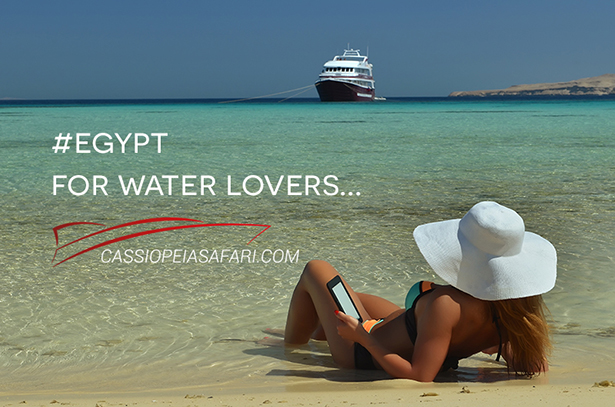 All that having been said, only certain safari boats are capable of providing an environment where non-divers can also perfectly enjoy themselves and live through this special holiday experience that they would like to gladly repeat year after year. We have gathered all that is necessary for all this.
Comfort at sea
You can find everything on our boats that ensures perfect relaxation and brings a smile to every guest's face. On top of first-rate cabins and services, countless sport activities, games, gastronomical and fun-filled experiences are awaiting you!
Have we mentioned snorkelling yet? This is a type of "diving" where you are on the water surface and anybody can pick it up easily. The equipment requirements are minimal – you will only need a mask, a snorkel (breathing tube) and a pair of fins. (You can even lose the fins and snorkel and just go for it with a mask.) "Try diving" is another option non-diving partners can, well… try. 🙂 They can don a full diving gear and descend into the water a few metres deep with the constant assistance of an instructor who will look out for their safety and guide them to the beauties of diving in the midst of the fantastic feeling of weightless floating in the water.
Our 100m2 sun deck offers spacious open and covered areas, thinking of sun and shade lovers alike. The refrigerators are filled with refreshing drinks and comfortable sun beds provide effortless lounging and relaxation. There is a smaller covered deck with comfortable chairs and sofas in front of the salon and a small open seating area in front of the captain's room with a perfect view onto the sea and horizon ahead.
Romantic atmosphere
There is a place onboard our boats that is reminiscent of genuine old Oriental cafes. The interior, the shisha and the Arabic music all create an authentic Egyptian feel as the shapes wash out and become ethereal through the tasty smoke and gurgling sounds of Egyptian waterpipes. You can't help but sink into the comfortable low-lying sofas surrounded by comfy pillows and just let all your worries go…
You can find our summer departure dates HERE>>>
For inquiries, please write to us at online@cassiopeiasafari.com