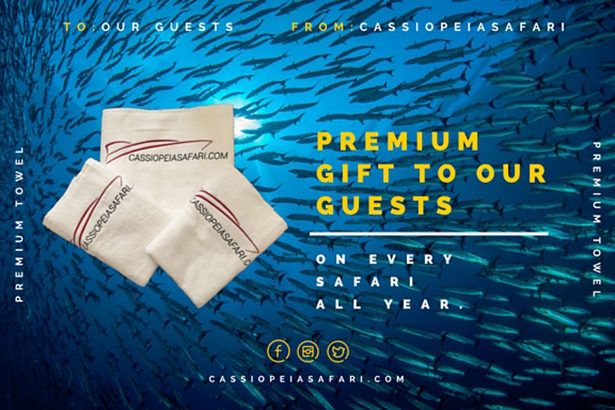 29 Jun 2016
Premium gift in Egypt for everyone!
A couple of crazy hectic weeks are behind us. Both our safari boats returned from Sudan to Egypt in the beginning of June. We only had a few short weeks for the usual beautification works on the boats before continuing with our Egypt safaris. Our first tour left on June 26 with Cassiopeia and from now on we are at sea every week, so come and join us and enjoy the summer!
Besides the obvious reasons like there are not too many places better than Egypt or that we are there with 2 boats, there is another reason to join us in Egypt now – a FREE GIFT TO ALL OUR GUESTS in Egypt onboard Cassiopeia and Andromeda throughout the year!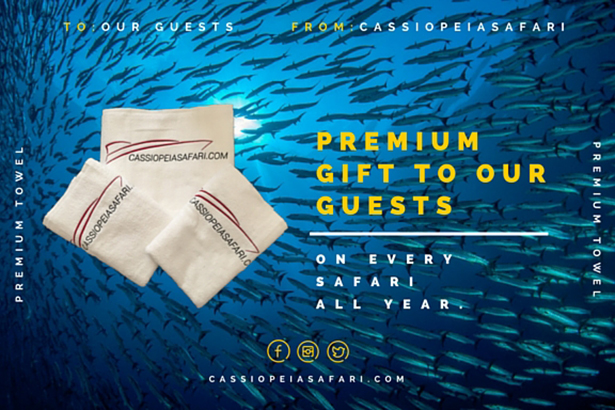 We would like to thank you for choosing us as your Egypt liveaboard operator for your Red Sea vacation and diving holiday!
We will have super tours and you will receive our gift as well on these dates:
Jul. 17-24, South tour
Jul. 24-30, Daedalus+Elphinstone tour
Jul. 31-Aug. 7, Family fun trip
Aug. 7-14, Brothers+Daedalus+Elphinstone tour
Aug. 14-21, North+Tiran tour
If any of these dates look good to you and would like to join us, send us an e-mail for our offer >>> online@cassiopeiasafari.com