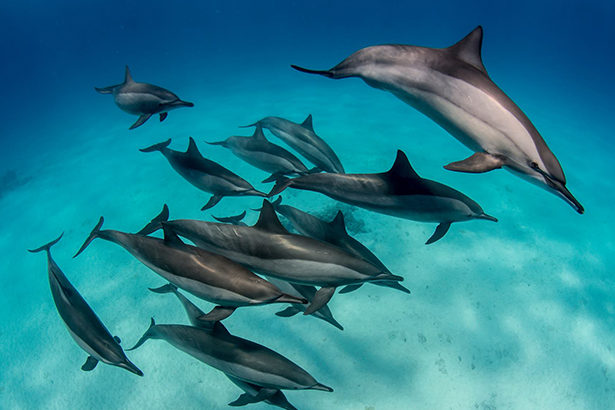 10 May 2016
Summer diving safaris in Egypt!
We have prepared some awesome diving safari offers for you in Egypt and we are doing our best to serve up some delicious dives every week. Our summer tours will be packed with wrecks and dolphins! If you have not seen dolphins before, or you have not seen enough of them, or you just simply cannot get enough of them, then sign up to one of these summer tours below. At the same time we are catering to wreck lovers too who can dive Egypt's most famous wrecks during just one week. There will be other surprises too, of course, but we will keep you just guessing right now…

Dates and itineraries:

July 23 – 30, 2017 Deadalus + Elphinstone safari in Egypt / Red Sea BOOK NOW!
July 30 – August 6, 2017, South safari in Egypt / Red Sea BOOK NOW!
August 6 – 13, 2017, South safari in Egypt / Red Sea BOOK NOW!
August 13 – 20, 2017, Deadalus + Elphinstone in Egypt / Red Sea BOOK NOW!
Boat rates:
South safari: EUR660 / person
Deadalus + Elphinstone: EUR720 / person + Marine Park fee
The boat rates include:
– 7 nights full-board accommodations onboard in double cabins
(Last night may be spent in a hotel.)
– Buffet-style meals 3 times a day, fruits and snacks
– Unlimited soft drinks, mineral water, tea and coffee
– Dive guides
– Diving:
1st diving day: 2 day dives and 1 night dive
2nd to last diving days: 3 day dives and 1 night dive per day
Last diving day: 2 day dives
(The number of dives may change depending on the weather and other unforeseeable factors.)
– One 12l aluminum tank / person (DIN connection recommended)
– Boat permissions
– Shisha (waterpipe) onboard in the Arabian café
– Bed linen and towel use
– Free WIFI where coverage is available
The boat rates do not include:
– Airplane tickets, visa to Egypt
– Marine Park fees (check with us for details)
– Transfer fees (check with us for details)
– Fuel surcharge (EUR20 / person / week)
– Single-cabin surcharge (40% of the individual boat rate, subject to availability)
– Upper-cabin surcharge (EUR40 / person / week, subject to availability)
– Alcoholic beverages (may be purchased at the Duty Free shops before the tours)
– Equipment rental (check with us for details)
– 15l tank rental (EUR5 / tank / day)
– Nitrox (EUR5 / tank, EUR80 / person / week)
– Satellite phone use (EUR3 / minute)
– Lost towel fee (EUR10 / towel), lost weight fee
– Baksish (tip to the crew and guides)
– Touristic programs
– Travel and diving insurance
– Personal expenses
– All other expenses not mentioned above
South tour planned dive sites:
Shaab El Gadir, Shaab Sharm, Satayah, Shaab Maksour, El Malahy,
Claudia or Heaven, Abu Galawa, Selenyat, El Dahra, Gota El Sharm,
El Ghadir or Habili El Ghadir, Habili Marsa Alam, Marsa Alam, Elphinstone
You will get a chance to meet up with ordinary dolphins at Shaab El Erg just as you would with bottlenose dolphins at the horseshoe-shaped Satayah reef. If you are really lucky, you will be able to observe them up close. Did you know that dolphins jump out of the water to conserve energy? It is easier to move in the air than in the water. Once you do meet up with them, study them closely. Most species are famous for their playful nature but the ordinary dolphins are the most playful of them all.
Do you have any questions or would you like to book your place? Send us your e-mail and we will get right back to you.