The Red Sea Boats Holidays Ltd. travel agency specialises in organising diving tours and renting out diving liveaboards at competitive rates in the Red Sea and around the world. We operate our own vessels (M/Y Cassiopeia and M/Y Andromeda) which is the backbone of our competitive edge and of our quality guarantee.
Our main goal is to reach those diving tour operators, diving centres, associations and travel agencies that organise and arrange diving tours to the Red Sea and other exotic destinations.
Most dreams begin with that certain, defining, life-long experience. While telling our holiday stories after our first vacation in Hurghada, we had no idea that this would all turn into a deep-rooted love for the country, its people and its wonderful underwater wild life. Soon we began working with local diving instructors and with operators of dive centres. The Egyptian people's inborn kindness and our shared love of diving had made it even easier to form lasting co-operation. We had found that an extensive central base was seriously needed with the necessary tools to arrange memorable Red Sea diving tours and we firmed up our relationship with several influential Egyptian investors and Hungarian supporters.
We have assembled a team who share our commitment to provide quality and professional service to our clients.
The crew of Cassiopeia: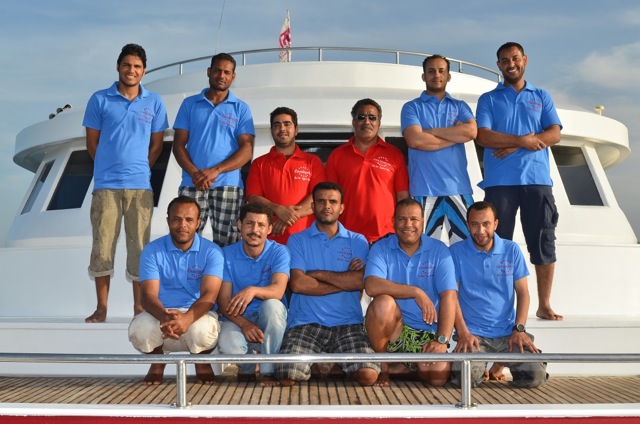 The crew of Andromeda: