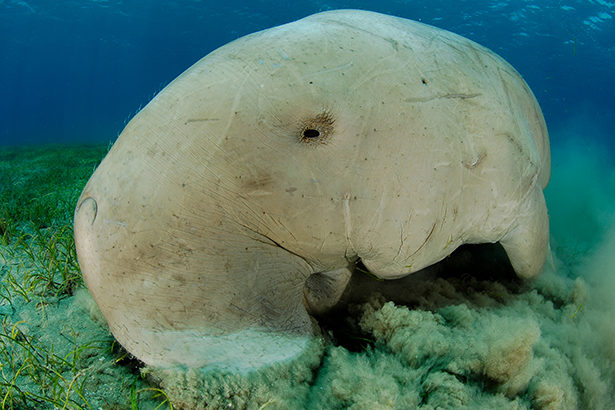 31 Oct 2014
In focus: The Dugong
There are only about 2,000 dugongs left alive along the Red Sea shores, hence running into them is a quite rare occasion.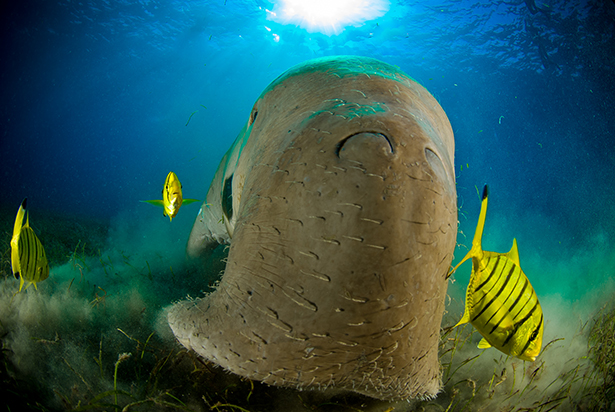 These mammals live near the artificial inlets (marsa) created along the reefs close to shore.
When you arrive in the bay, do not rush into the water but wait. Dugongs must come up for air every 5 minutes, so wait a little and if the water is calm, you will see them.
Along the Egyptian shores there may be some tourists already in the water. Watch the movements of the snorkelers and if they are staying in one place for a while focused on something, they probably found them and you will know where to look.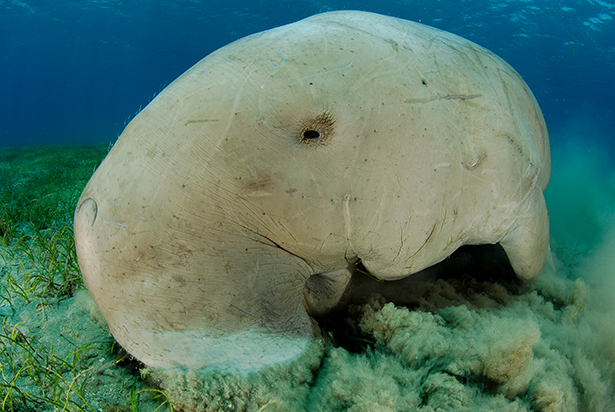 They can rarely be found in deeper waters than 10 metres. If there is no sea grass, there are no dugongs. If you find them, be patient and approach them slowly. They tend to be shy and afraid! Once they get used to your presence, you will have time to take your photos. Take care not to stir up the sand on the sea bottom. And be ready to change your picture composition when they move to ascend for air.
If the dugongs are not interested in the divers and photographers, let them leave and do not chase them down! AND never touch any wildlife, including the dugong!
Photos: Daniel Selmeczi