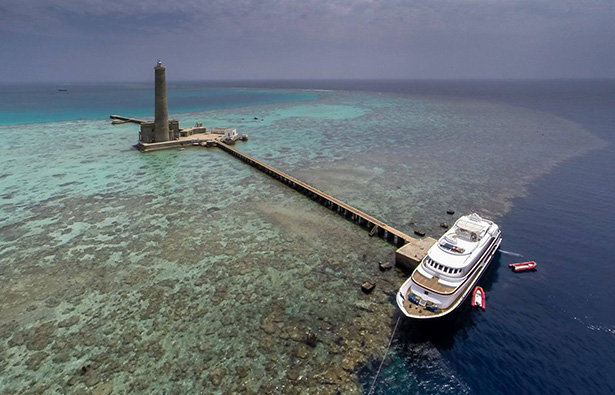 24 Jan 2017
Sudan 1st scuba diving safari trip 2017
Come and start the new year with the most thrilling experience! Book your flights and join us in Sudan! Plan your adventure today! There is no doubt that the best option to spend your diving holidays in Sudan is a liveaboard cruise. You can follow the different routes among islands, reefs and atolls and look for the best dive sites and migratory species.
Your next scuba diving safari tour date is: 27 February – 6 March, 2017
Your liveaboard in Sudan: M/Y Andromeda
Your route will be: Far North, including the famous Shaab Rumi and Cousteau's Precontinent, the wreck of Umbria and much more!
Our attractive Promotional Offer: 20% OFF from the boat rate, now from EUR850 / diver / week!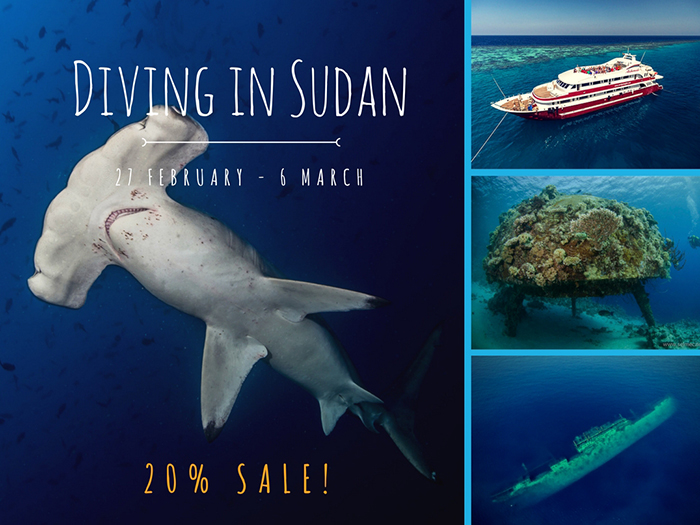 Boat rate includes:
*7 nights full-board accommodations onboard in double cabins
*Buffet-style meals 3 times a day and fruits and snacks
*Mineral water, tea, coffee (Nescafe), unlimited soft drinks (Cola, Fanta, Sprite)
*Minimum 2 English-speaking dive guides
*Diving:
– First diving day: 2 day dives and 1 night dive
– Second to last diving day: 3 day dives and 1 night per day
– Last diving day: 2 day dives (returning to the marina after the second dive) Note: In case of long navigation or due to bad weather conditions, dive schedule may be limited or some dive sites may become unreachable. This is always the captain's decision, keeping in mind the safety of the guests, crew and the boat.
*One 12l aluminum tank / person (DIN connection recommended), weights *Boat permissions
*Shisha (waterpipe) onboard in the Arabic cafe
*Bed linens and towel use
*WIFI where coverage is available
Boat rates do not include:
*Airplane tickets
*Нotel stays in Dubai/Cairo/Khartoum
*Transfers
*Visas and airport/tourism/government taxes
*Fuel surcharge: EUR30/person/week
*Single-cabin surcharge: 30% of the per-person boat rate
*Аlcoholic beverages (limited supply)
*Equipment rental (upon request, limited supply)
*15l steel tank rental: EUR5/tank/day (upon request, limited supply)
*Nitrox: EUR5/tank or EUR80/person/week (max. 32% O2)
*Satellite phone use: EUR3/minute
*Personal expenses
*Lost towel fee: EUR10/towel, lost weight fee
*Bakshish (tip to the guides, crew, EUR50/person/week is recommended)
*Beach towels
*Touristic programs
*Travel and diving insurance
*All other expenses not mentioned above
With booking request contact us here >>>