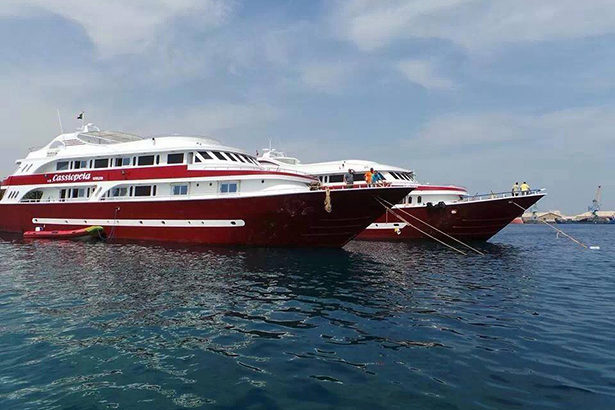 05 Mar 2014
A rare sighting in the Sudanese Red Sea
There was a rare sighting in the Port Sudan harbour last week, none other than the unusual line-up of stars. The ideal thing would be to see the line-up for yourself but for those of you who are not in the neighbourhood these days, we will tell you what you could see.
Air temperature: 25-28C
Water temperature: 23-24C
Wind: stronger in the first 2-3 days then calmer in the second part of the week
Visibility: 20m
Cassiopeia also arrived in Sudan from Egypt last Friday. She sailed out for her first, a North trip, yesterday, head to head with Andromeda.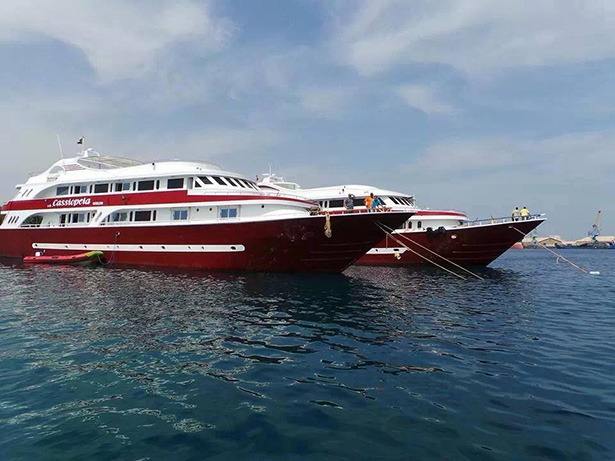 We are getting the hang of this season nicely, it is getting warmer and warmer every week and the visibility underwater is increasing. Again, it was Qita El Banna and Sanganeb that hid the biggest attractions of the past week. We dived with a manta at the former and a 20-member school of hammerheads drew a smile on our faces at the latter. And we were lucky to experience another rare attraction – whales!
Although we all expect miracles from the Sudanese Red Sea, these cannot be only megalomaniacal expectations. Not only tons of hammerheads, grey reef sharks and mantas swim in the area but the reefs with the thousand faces are almost worth a prayer! Attention photographers and divers! You can take the photo of your life in Sudan!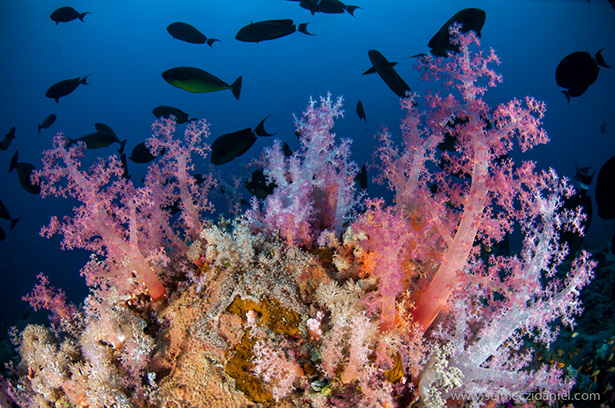 Tip of the week:
Attention! Your passport must
– be valid for at least 6 months after the departure date from Sudan
– not contain stamps or visas from Israel
– have 2 empty pages side by side for the Sudanese visa
This is where we were this week:
Shaab Suedi – Gota Shambaia; Angarosh – Angarosh – Merlo – Gota Shambaia; Qita el Banna – Qita el Banna – Shaab Suedi (Blue Belt) – Shaab Suedi; Shaab Rumi – Shaab Rumi – Precontinent II – Precontinent II; Shaab Rumi – Sanganeb – Sanganeb – Umbria; Umbria – Umbria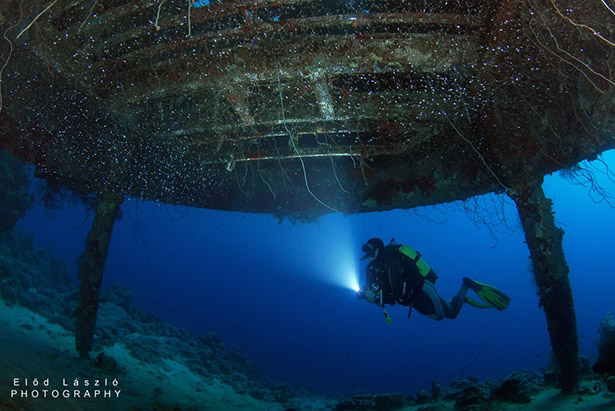 Our LAST-MINUTE offer:
March 31-April 7, 2014 *** Andromeda *** Sudan-North tour
Book by March 26, 2014
Only 7 available places left
Book via e-mail!
A new week, good hopes, we will be back next week to tell you what we have seen.
If you would like to know more about diving in Sudan, click here!
English: www.sudan-diving.com
In Hungarian: www.redseaboats.hu/szudan/
По-русски: www.sudan-diving.ru