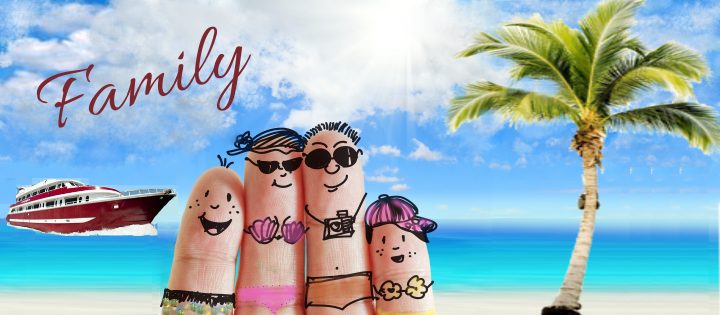 17 May 2021
FAMILY LIVEABOARD TRIP IN THE RED SEA IN 2021
DATES
———–
June, July, August
Sunday-Sunday schedule
TRAVEL
———–
Fly to Hurghada. You will be transferred to the boat in the marina (about a 10-minute ride).
Andromeda is anchored in the New Marina and this is where you will embark on Sunday. You will spend the night onboard in the marina, and will be sailing out in the morning the next day. You will be returning to the marina the following Saturday, and departing for home on Sunday.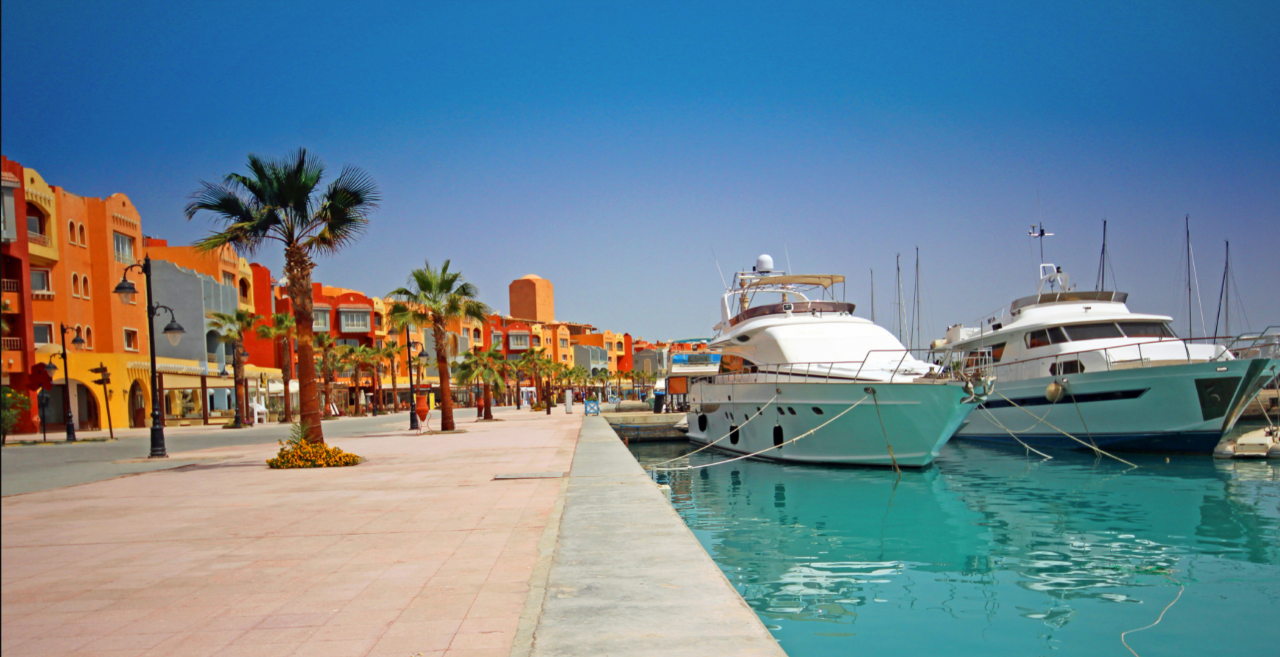 OUR VESSEL – M/Y ANDROMEDA
———-
Length: 40 m
Width: 8 m
Number of decks: 4
Fresh water supply: 15 t, plus 3 t / day from desalination unit
Electricity: 220 v in each cabin and in the salon
Safety: 24-hour crew security watch, 2x life rafts, 40x life jackets, 2x 50 l oxygen tanks, first-aid kit, 8x fire extinguishers, satellite phone, life buoys, 2x zodiacs
Cabins: 3x queen-bed cabins, 10 twin-bed cabins, all equipped with private bathrooms and air-conditioning
Decks: 100 m2 sun deck, a smaller sun deck in front of the captain's bridge, a covered deck in the back, and a dive deck
Common areas: The 3 large common areas are the separate dining room, salon, and shisha room
Water activity equipment: Inflatable slide, donuts, matrasses, unicorn J, floating pool, and zodiacs, diving equipment for scuba diving with dive guides.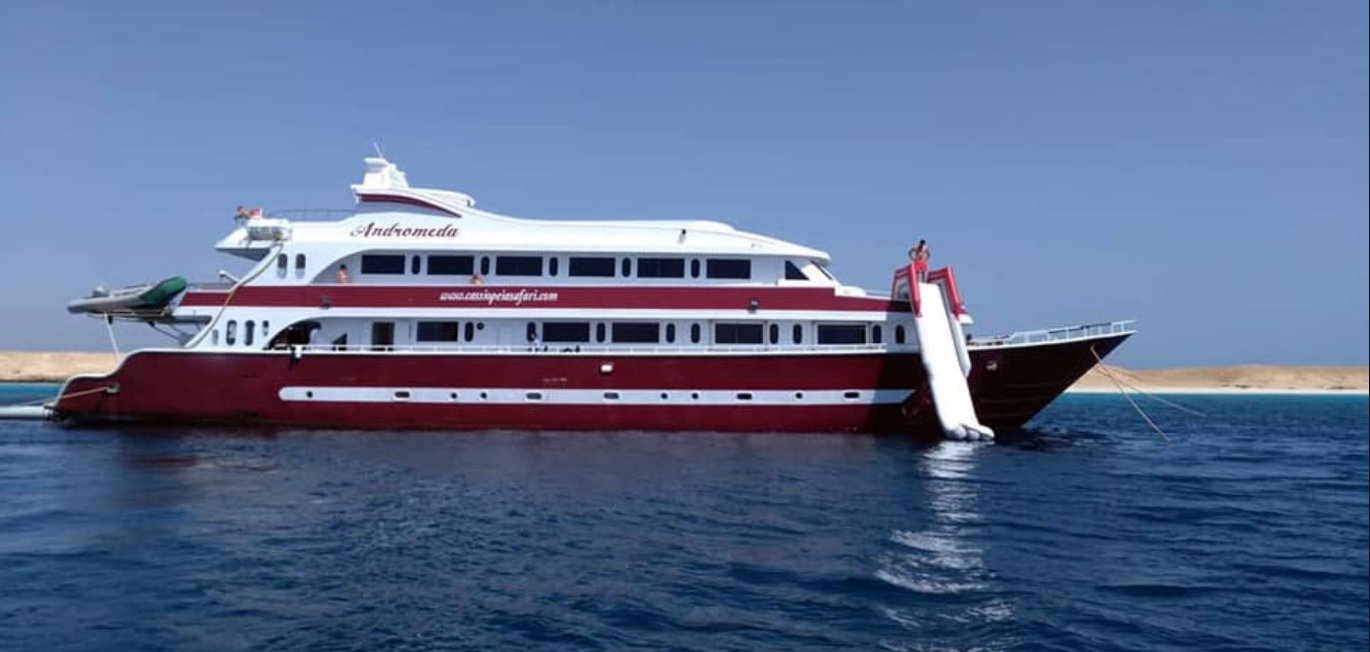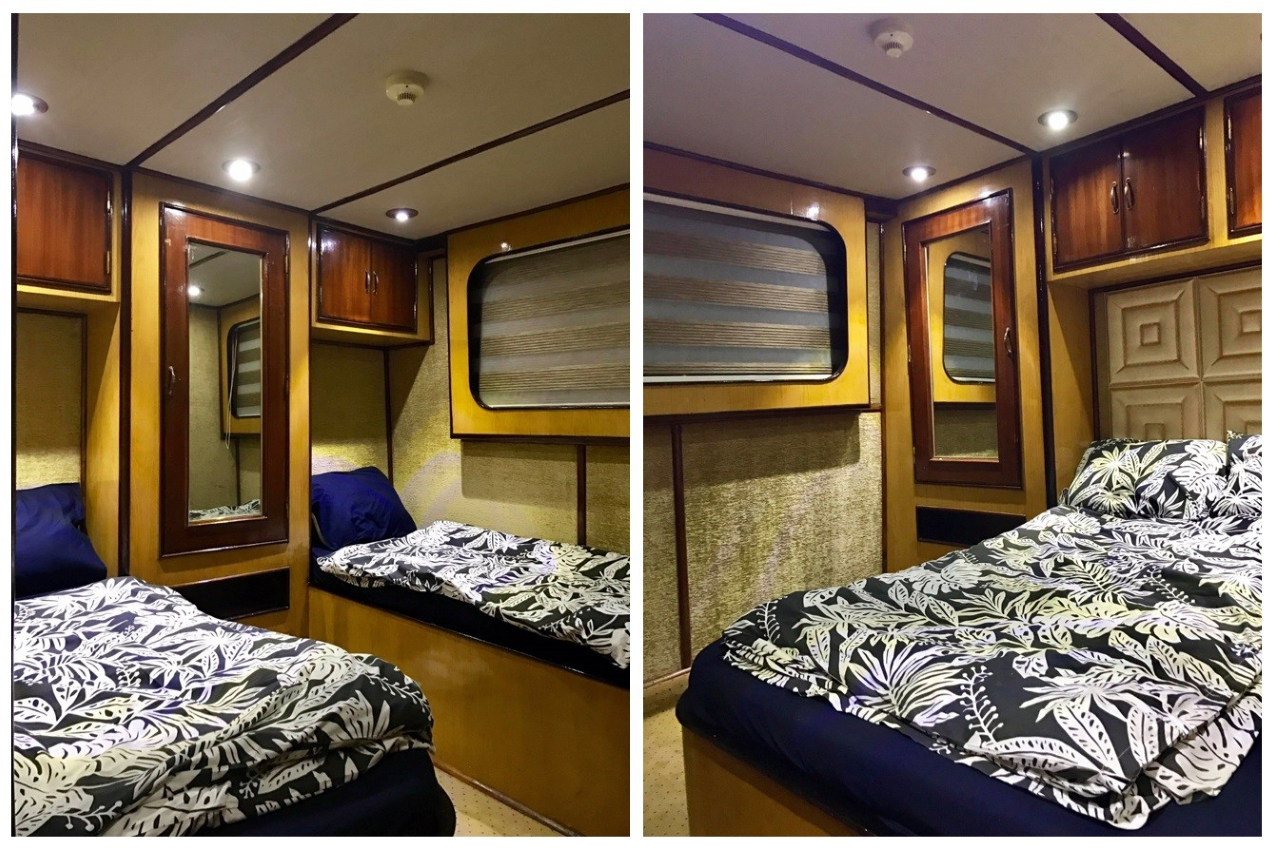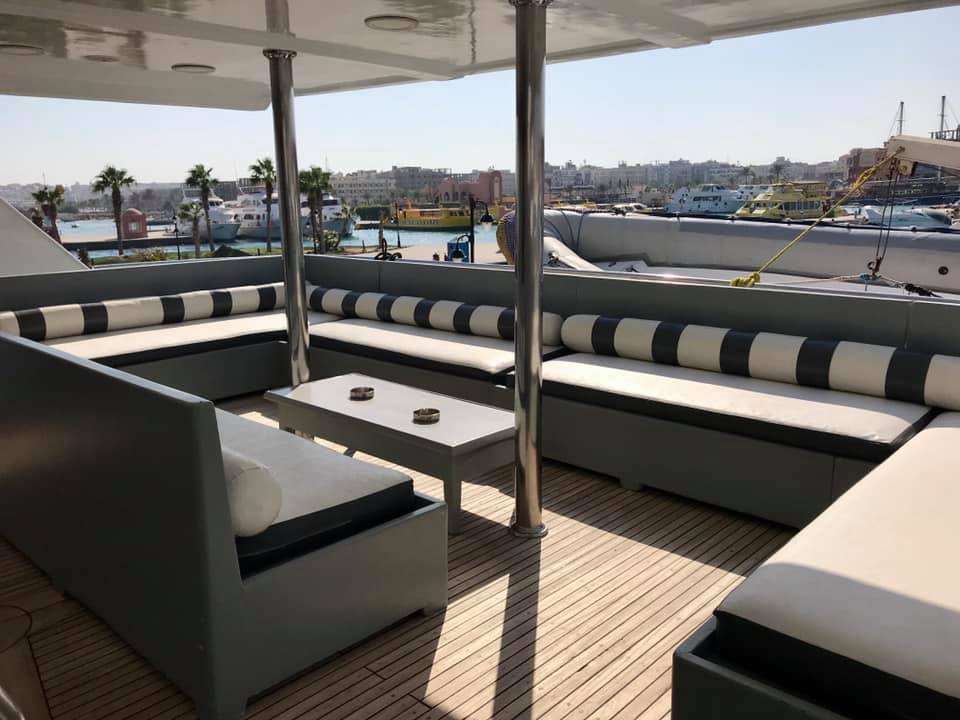 WHAT DOES ONE OF OUR DAYS LOOK LIKE?
———-
We anchor the boat by an island or a coral reef, in a protected bay, and the fun begins. Swimming, snorkelling, riding in zodiacs, fun on the white sandy beaches of uninhabited islands. No need to cramp on your local beaches. You are the only ones on the natural beaches of the Red Sea.
In our experience, this type of time spent together is really good for parent-child relationships. These activities are useful, sensible, enjoyable, healthy, any not boring by any means. It is quite a thrill to see how children become one with nature as the days go by. While all these water activities are going on, others may go scuba diving (certified divers), or try for an intro dive with a dive guide, to see what it is like under water.
This is an all-inclusive week-long holiday for families, friends, divers, and non-divers alike.
A SPECIAL SHOUT-OUT TO DIVING INSTRUCTORS!
———-
These trips are perfect to hold OWD, AOWD, Nitrox, and various specialty courses.
DINING
———-
The buffet opens at 08:00 for breakfast. You can snack on some goodies like fruits and sweets, and enjoy cold and hot beverages throughout the day. Lunch (at 13:00) and dinner (20:00) is served buffet style with plenty of meal varieties to choose from.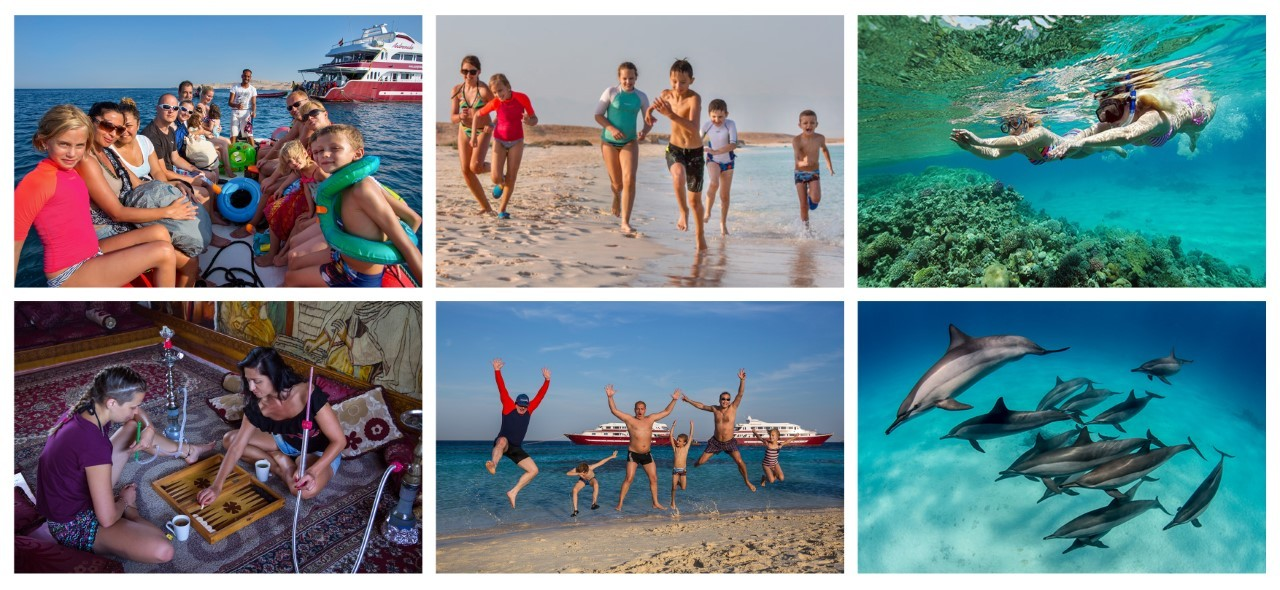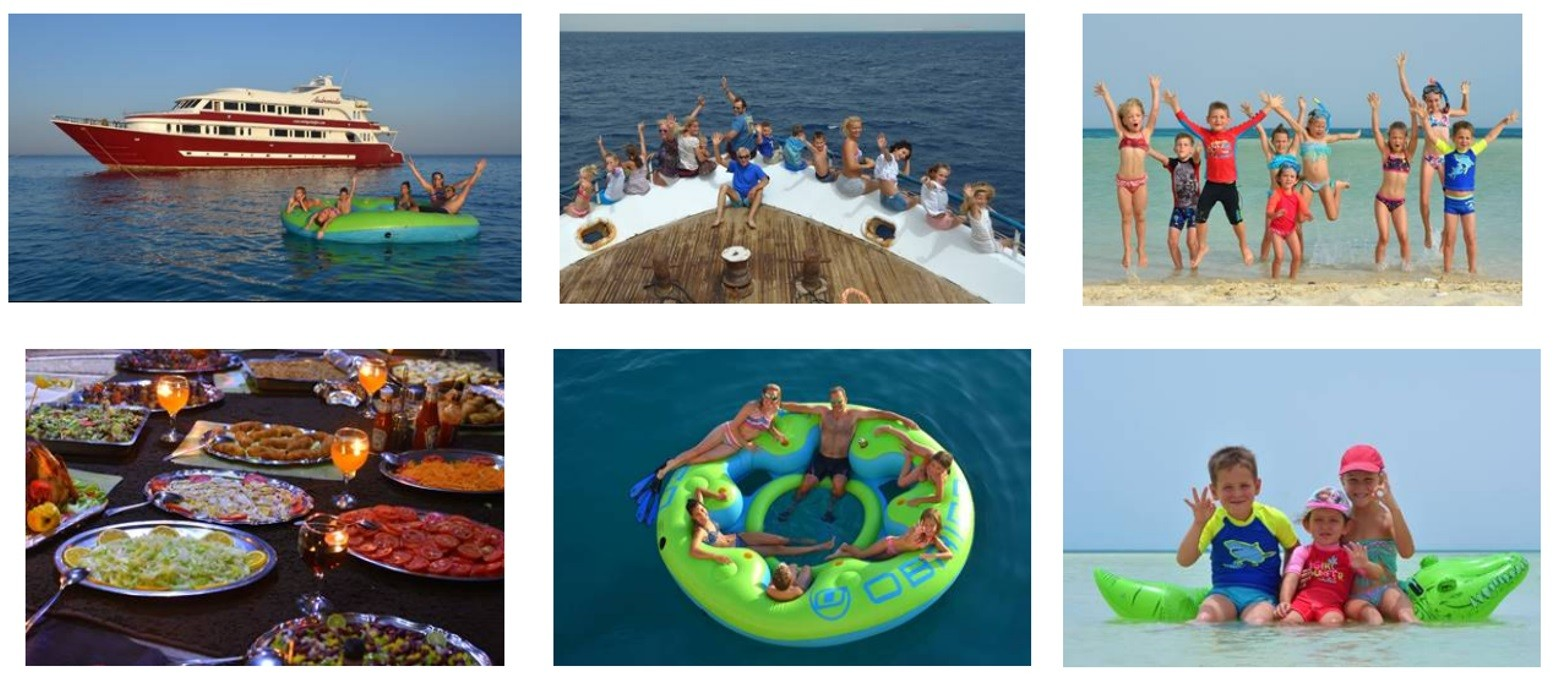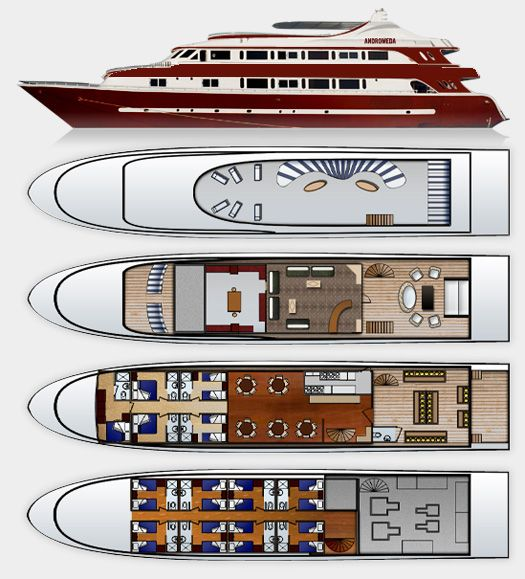 Pic:
One of the sites of this year's family trips is Gubal Island
Our vessel, Andromeda, is anchored here, in the bay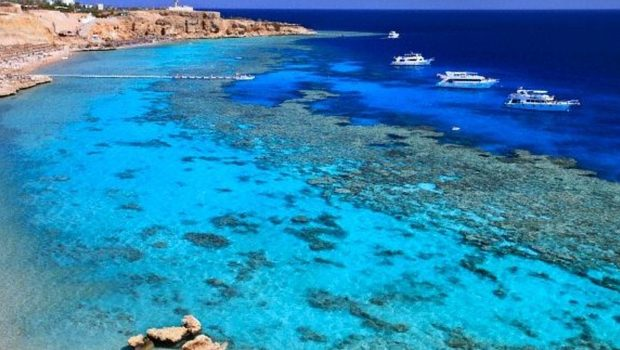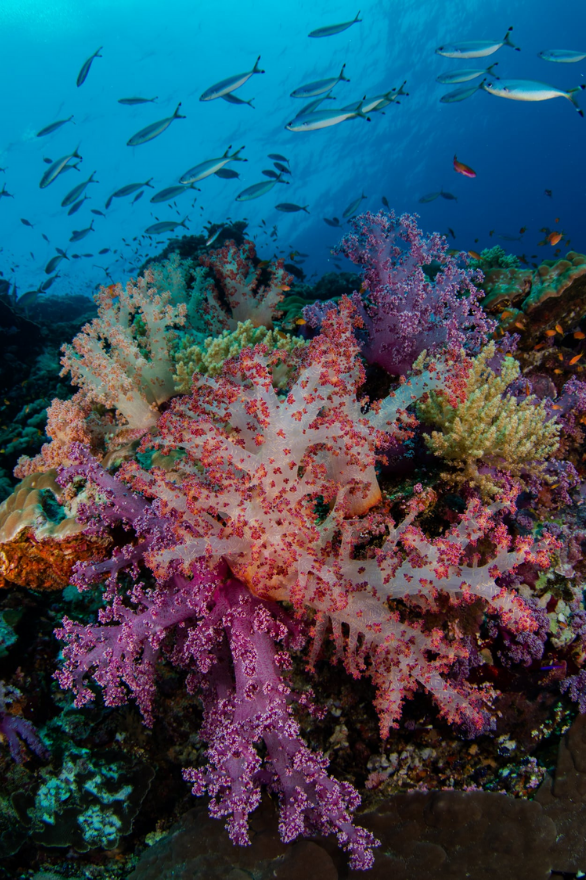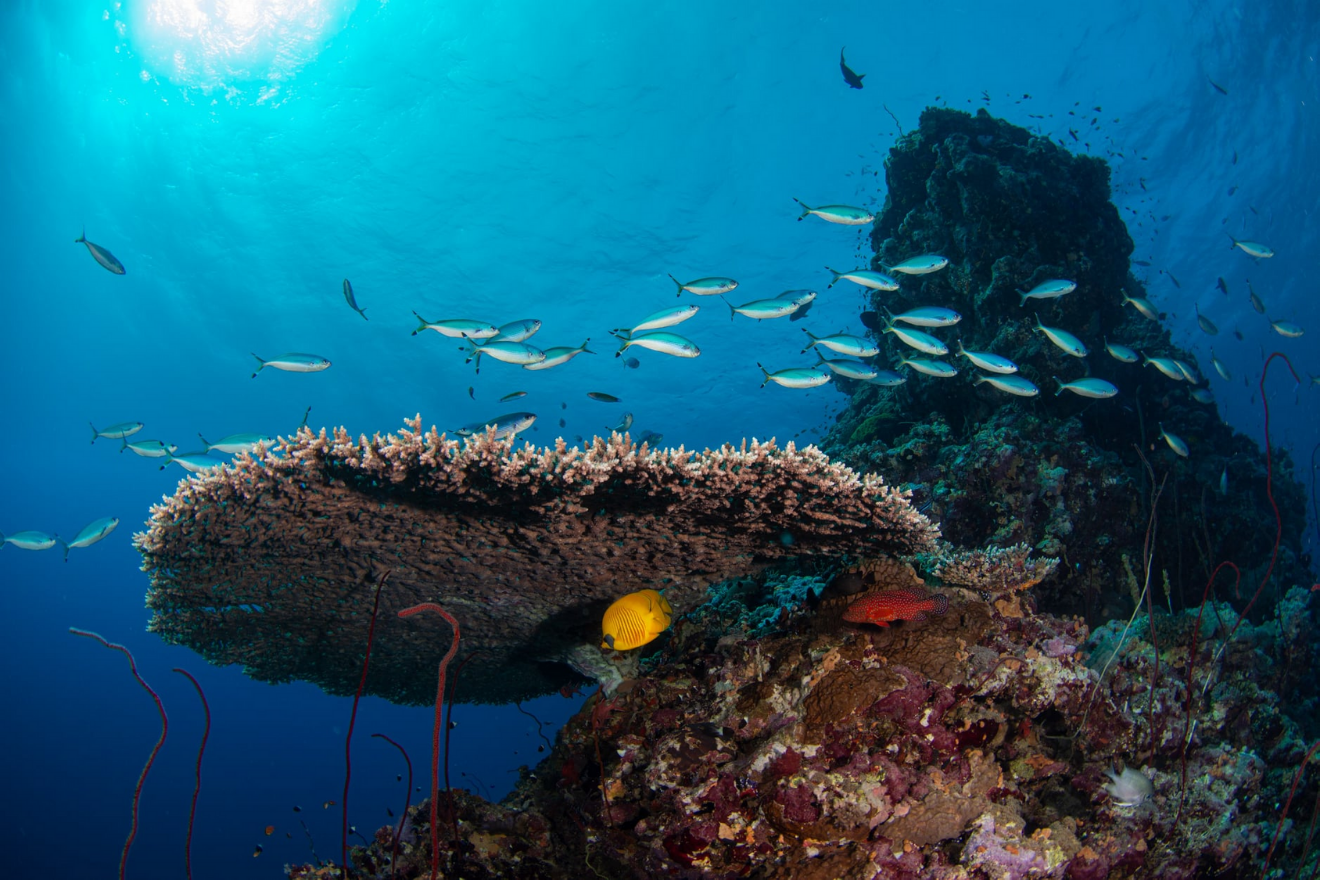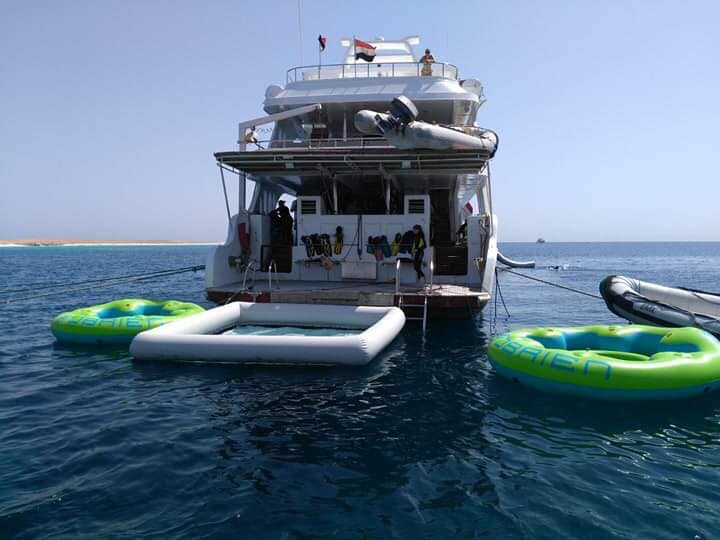 TRAVEL AND TOUR CANCELLATION INSURANCE
———–
All travellers must have valid travel/luggage/health insurance, and divers diving insurance as well. We also recommend purchasing tour cancellation insurance for the unlikely event of some of you not being able to travel.
Join us with your families and friends for an unforgettable holiday in Egypt onboard Andromeda!
Write to us for details: info@cassiopeiasafari.com