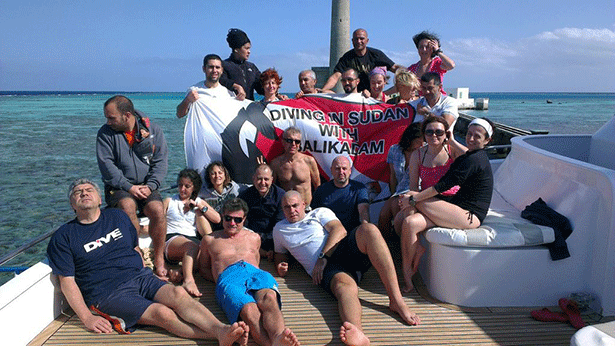 04 Mar 2013
Angarosh, the "Mother of Sharks"
This time around we have enjoyed a lot more sunny days then last week. Winds were not too strong and luckily the waters were quite calm at the northern dive sites. Our dives were made more colourful by the schools of hammerheads, jackfish and barracuda. This week Angarosh rocked!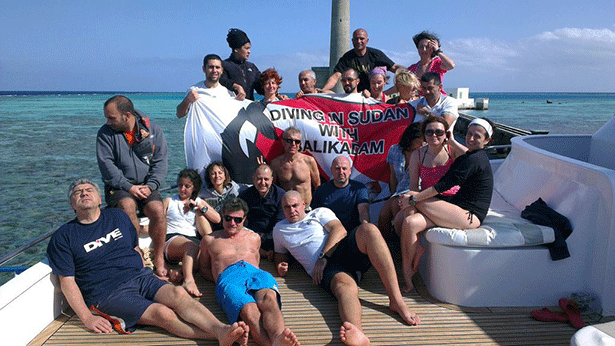 Tour date: February 16 – 23, 2013
Itinerary: Sudan-North
Air temperature: 28-30C
Water temperature: 24-25C
Visibility: 25m
We were able to visit all the sites of the North itinerary:
Day 1: Shaab Suedi, Gota Shambaia, Gota Shambaia
Day 2: Angarosh, Angarosh, Merlo, Gota Shambaia
Day 3: Quita el Banna, Blue Belt, Shaab Rumi Precontinent (day and night dive)
Day 4: Shaa'b Rumi South Plateau (3 dives), Precontinent (night dive)
Day 5: Shaa'b Rumi, Sanganeb, Sanganeb, Umbria
Day 6: Umbria
We hardly saw any other boats this week again, and this made our dives undisturbed at most sites and no other diving group's bubbles disturbed our underwater adventures.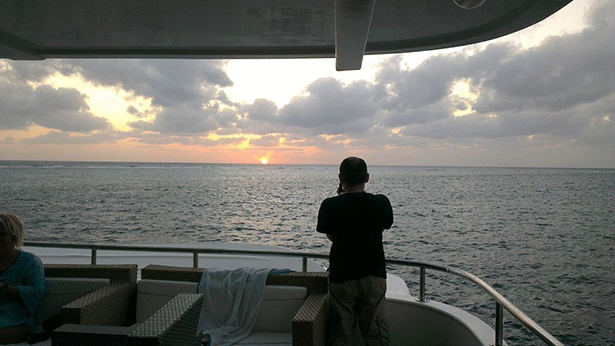 Shaab Rumi, one of the most beautiful dive sites in the world, lies 40km north of Port Sudan. Visibility had improved since last week and the site was especially rich in marine life. The shallow waters of the lagoon protected from the currents, were perfect for night dives. Another thing that makes Shaab Rumi so famous and why we love this place, is Precontinent II, the experimental underwater station built by Cousteau, whose remains are still visible today.
Still, this week we saw the most sharks at Angarosh. We counted about 20 of them at once. No wonder the reef was named the "Mother of Sharks". The name serves it right, week after week at every dive!
The hammerheads got closest to us at Quita el Banna, to about 4-5m. After our dives, we marvelled at the gorgeous scenery and sunsets.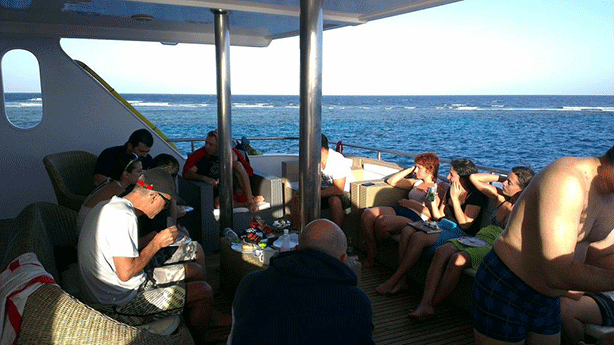 To be continued next week…
You can read about our last week's adventures in Sudan here…