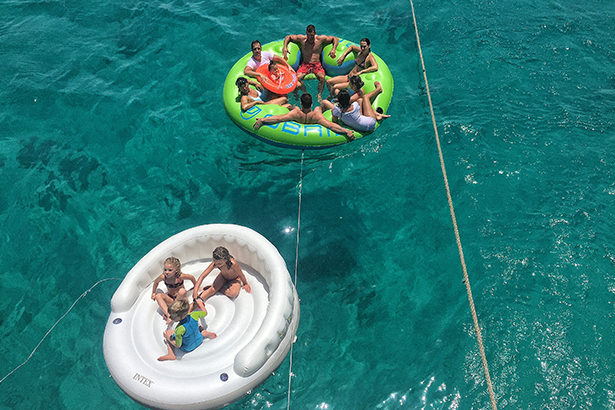 15 Aug 2016
Family boat holiday in Egypt
You don't have to forgo your beloved diving safaris after having started a family and no need to feel guilty when going diving and leaving your family behind! The solution? Bring them along!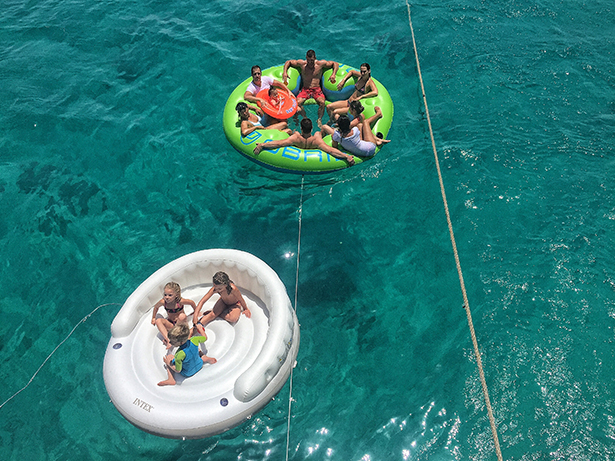 Tiny feet and great encounters in the Red Sea! Tiny feet and little munchkins took over both our boats last week in Egypt. We discovered all the uninhabited islands in the north with their white sandy beaches. We swam with hundreds of dolphins, went diving and snorkelling, sailed around, played in the sand and in the water. Wherever we could, we did some diving but this time the focus was on the children for whom no amount of pleading was enough to get them off the boat at the end of the trip.
Boat holiday with children? Why not? This is the third year in a row that we have taken our own children on a safari. Little ones and grown-ups alike can enjoy with abandon the sea, the healthy salty air, the close proximity of nature and the unparallel beauty of the white sandy beaches on the uninhabited islands. Children crave adventure and we want to know them safe. We have both, even for families with tiny little ones, and in surroundings that we can easily call Paradise.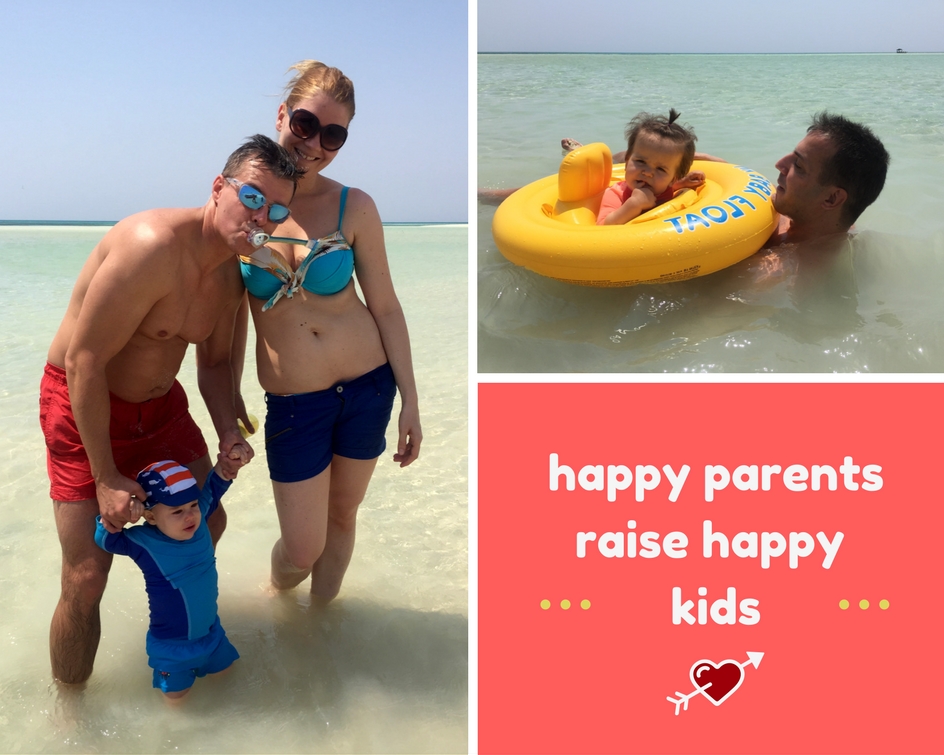 Adventure and comfort – a dream of every family! When staying at a hotel, you can't just leave your children in the room for their nap, so you're stuck in the room as well. On our boats after the kiddies are put to bed, parents are seen with their baby monitors attached to them, enjoying the evening as they would otherwise, watching movies in the salon, smoking shisha with the others in the shisha room, staying on any of the decks with a book or just enjoying being quite and watching the stars.
Have you been with us in the Red Sea before with your family on a boat trip? If you have not, you don't know what you're missing. Either way, plan your next family vacation with us! J
And that's not all! The Red Sea is pure Paradise for divers and for snorkelers as well. The sea hides such amazingly colourful life full of corals and fish that even the latest video technology couldn't replicate. It's as if you were literally swimming in an aquarium. It's an unforgettable experience!
A perfect summer only a click away! Sea, sunshine, deserted islands, gorgeous beaches, white sand, jolly travel mates – what else would you need for happiness? Whatever it may be, together we will find it!
If you would like to participate and for further information on our next family trip in 2017 (Jul. 9-17), just write us: