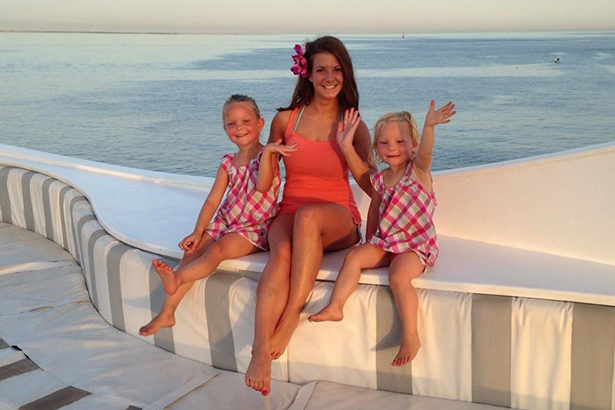 27 May 2016
Family in Focus!
Family-friendly week-long boat tours (onboard liveaboards) in the Red Sea this summer onboard M/Y Andromeda and M/Y Cassiopeia!
Guaranteed: uninhabited islands with white sandy beaches, turquoise sea as far as the eye can see, the sound of children playing, dolphins and lots of bathing and swimming in the sea!
Dates: Jul. 31 – Aug. 7, 2016
Must-haves: sunscreen, sunglasses, hats, baby monitor, sand box tool kit, inflatable mattress, beach balls, snorkel equipment, and also bring along your diving and kiting equipment too!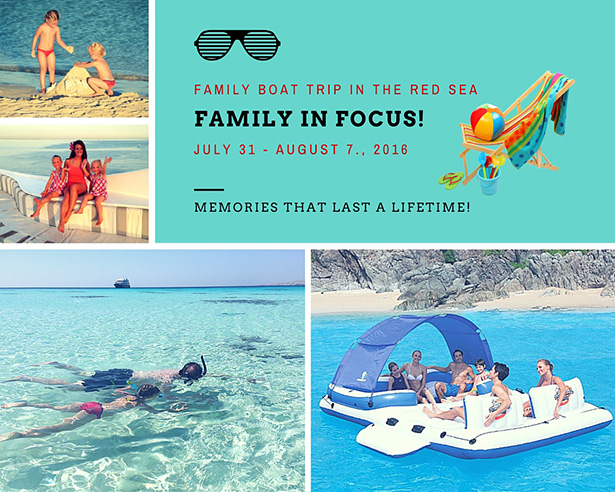 This will be a special family week with emphasis on the children!
At the same time we will cater of course to the adults too: there will be a professional babysitter onboard to provide assistance with the children.
During the week we will anchor at 3 islands with white sandy beaches and we will spend 2-3 days at each island. Accommodations and meals will be on the boat but the day can be spent on the islands. There is also a chance for a real Egyptian delicious bbq on the islands.
We recommend this special safari for families with children, non-divers, divers, kite surfers, wind surfers and anybody who wishes to spend a relaxing week in a friendly family atmosphere.
No crowded hotel beaches – You will be able to relax the whole week onboard our boat in the wide open sea and spend time on the sandy beaches with no crowds or other people around.
No chlorine-filled pools where you stare at the tiles – the turquoise clear waters of the sea await you with magical marine life, corals and rainbow-coloured fish beneath the water surface.
The list of activities is endless! Sunbathing, swimming, snorkelling, playing in the sand and in the water, floating on inflatable mattresses and islands, playing ball games and enjoying all kinds of water and wind sports. Diving is also possible, perhaps not at the intensity of an actual diving safari but you can still dive at your own pleasure.
So far all our family safaris have been a phenomenal success, spent in high spirits and we have even had a chance to see and to swim with dolphins! Our youngest participant was 3 months old. Year by year we are increasing in numbers and slowly the young ones will outnumber us adults. 🙂
Surprise your family with the best gift ever – plan your summer vacation with us now and take home the memories of a lifetime!
Interested to join us? Please e-mail online@cassiopeiasafari.com