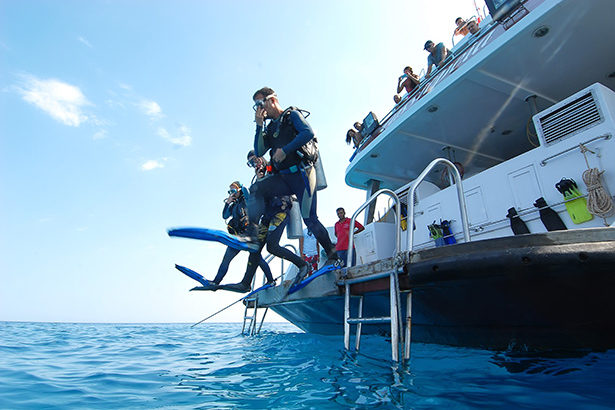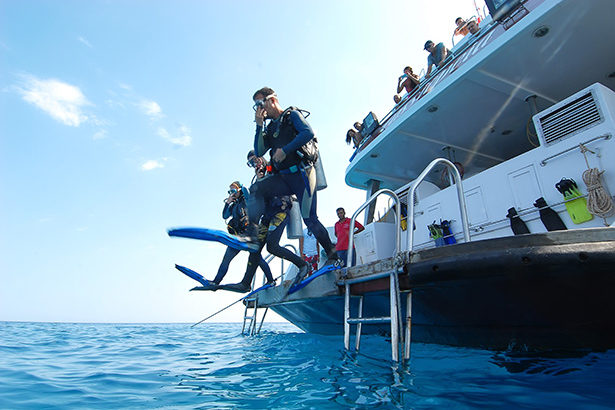 19 Nov 2015
How scuba diving accidents happen and how to avoid them
Scuba diving accidents do happen despite the fact that in most cases they can be avoided. Case in point when one of three experienced Russian divers lost his life and two were pronounced missing and presumed dead in Hurghada, Egypt when earlier this year they decided to ignore the local diving safety rules and dove deeper than the permitted maximum depth of 40m.
Unfortunately accidents happen and it raises some important issues. Recreational scuba diving is not an inherently dangerous sport if the rules and guidelines are adhered to. Recreational scuba diving is slowly disappearing from the list of extreme sports and it is becoming more and more a family activity. Interestingly, as far as such "dangerous" lists go, recreational scuba diving is preceded by such sports as soccer, running of the bulls, fishing, surfing and even golf!
What should you pay special attention to when trying to avoid diving accidents? We have compiled the most important things for you.
1. Check the condition of your diving equipment!
Before travelling, make sure your full diving gear is in perfect working order. Take your regulator to a pro shop to check that it functions properly. You do not want to be surprised on your first jump into the water that it leaks, or air and water come in together or it just plain does not work. What you can do to minimise the risks is to have your regulator checked and replace your computer batteries at least once a year and always clean your gear thoroughly (wash off salty water and dry well) before packing it away after diving. And before every dive – BWRAF!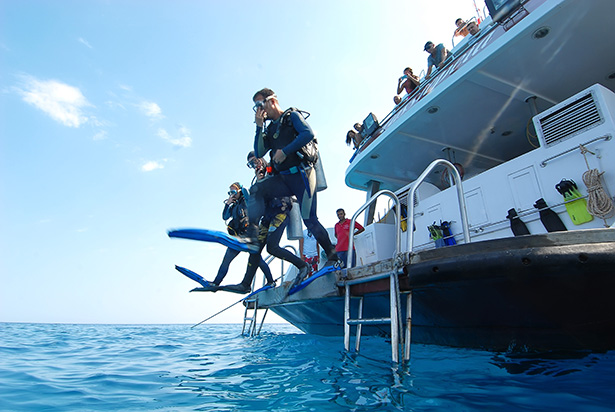 2. Learn perfect buoyancy!
Perfect buoyancy is not only important when diving near and among corals! We have also seen divers who were so busy concentrating on their ascend from 5m that they actually descended to 20m or ended up on the surface without making the necessary safety stops.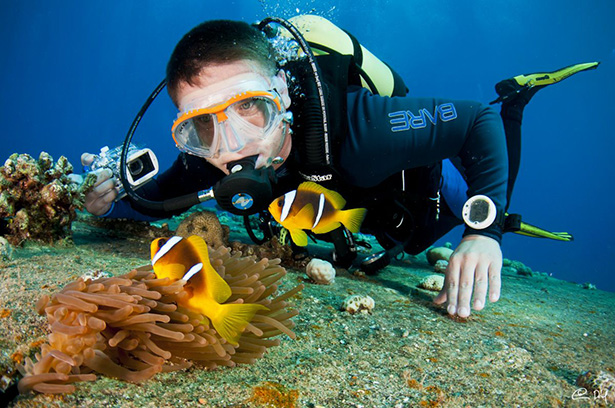 You cannot always gauge your depth especially when diving along steep drop-offs or near the deep blue waters. This is why it is essential and a must that every diver has his/her diving computer. We are often asked if one computer is enough for two divers diving together. It is not! Each and every diver must wear a computer.
3. The buddy system is important!
The buddy system should be taken very seriously! Imagine the simplest scenario when you run out of air or your regulator stops working. If you have your buddy near you, it takes only 3-4 fin kicks and you have reached the life-saving alternative air supply. If you do not have a buddy, these last kicks may be your last. It is pretty scary, is it not? It only makes common sense that you always dive responsibly and with a buddy.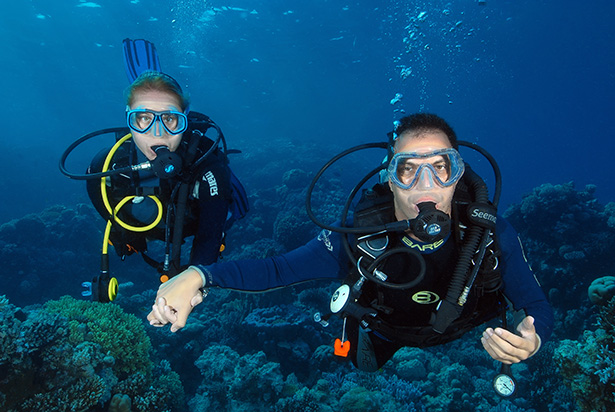 4. Keep above 40m!
The depth limit for recreational divers is 40m. In deeper waters our state of mind could change. There is no exact number to draw the line where Nitrogen turns narcotic and every diver is different. The biggest problem is that it happens virtually unexpectedly and the affected diver in many cases may not even be aware of his system rapidly deteriorating. There are divers for whom it happens at 20m. Be aware of your own limits!
5. Drink lots of water!
It should be water and lots of it, not just any kind of liquids (and especially not alcohol). Pay attention to the amount of alcohol you may have consumed the previous night. If you partied a bit too hard, skip the morning dives.
6. Diver search and locate security system!
These days the better equipped diving centres and diving boats offer a diver search and locate security system. It is important to check with these establishments if they offer the devices to their divers. At better places there is no charge for this (it is part of the services we provide on our boats). It is enough to have one device per two diving buddies.
+1. Always have valid diving insurance!