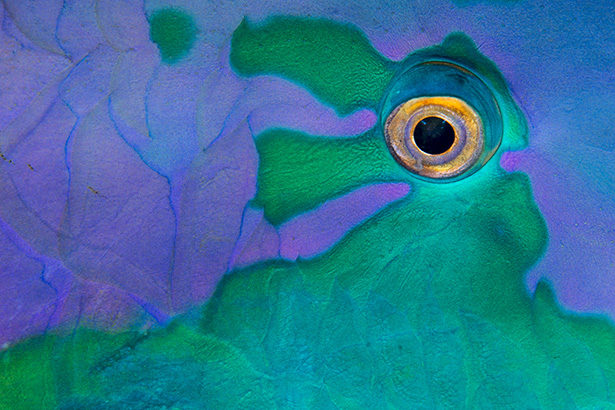 23 May 2016
Inspirations from the sea
There is no life without colours. A plump ruby red cherry, a bright green meadow full of magnificent flowers or a the colours of the azure blue sea, do not only delight our eyes but reinforce our want for life. To some, these colours become inspiration to infuse their environment with colour, making it more beautiful, livable and full of life. Take a look in how many areas inspiration was drawn from the seas and oceans.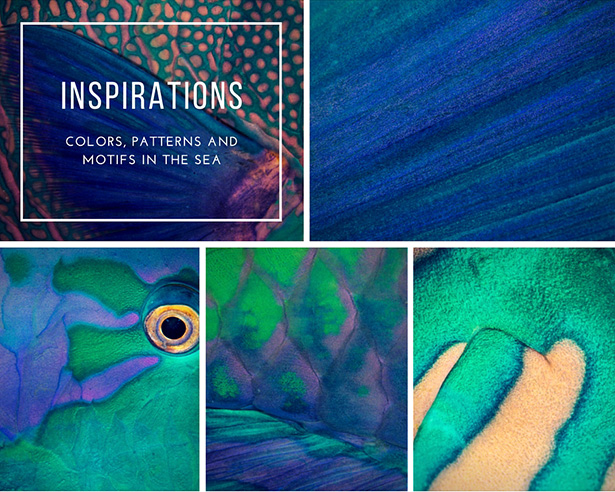 Sea-inspired cocktails
What else would be a better pairing than a seaside vacation and a delicious cocktail on the beach? But not just any kind of cocktail. If by the sea, then make it a blue or green one, or a mixture of the two. Thankfully in the 19th century the Senior family on the island of Curacao invented the "Blue Curacao", thus making the colour easy to attain. "Blue Breeze", "Swimming Pool", "Shark Bite", "Blue Wave" and "Dolphin's Foam" are just a few of the sea-inspired cocktails for hot summer days.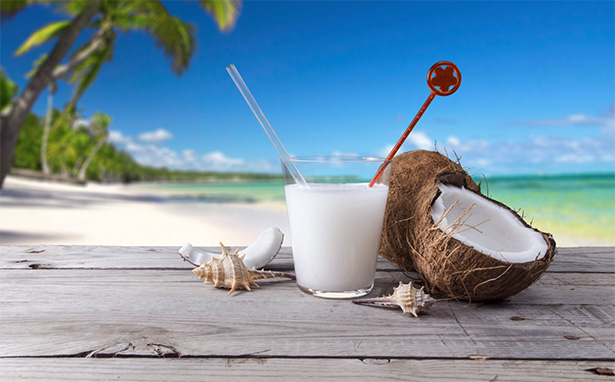 Wave-inspired car models
The materials and the colours conjure up the sea, and the unique design was inspired by life onboard a boat. The tradition continues because for the 4th time in its history, Volvo Cars' special edition division has introduced the V60, XC60, V70 and XC70 Volvo Ocean Race Edition series, inspired by one of the world's most popular sailing races. Buyers may choose from two luxury finishes, ocean blue or silver metallic colours, and a sailing-inspired black or beige leather interior.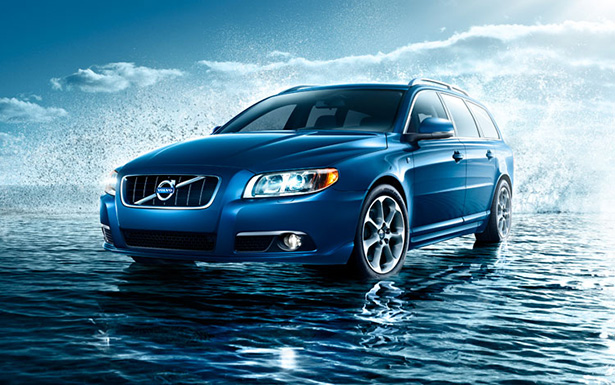 Fashion inspiration from the sea
Fashion designers and their collections are inspired by the seas and oceans again and again. But what does the never-ending blue symbolise anyway? It embodies freedom and it harbours an impressively rich and interesting marine life that cannot be found anywhere on land and one that centuries' of research still has not been able to fully explore.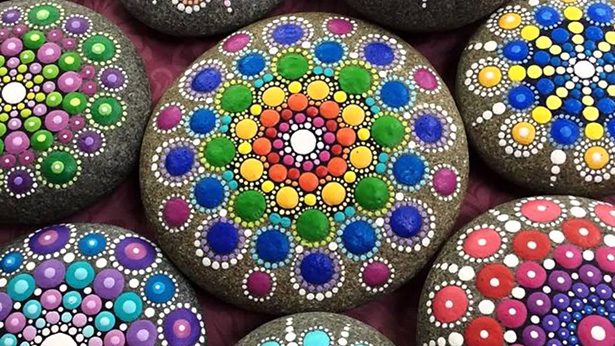 This secrecy and diversity is what makes the seas and oceans so magical and powerful enough to grab people out of their daily lives and fill them with an extraordinary feeling of awe.
Sea-inspired ideas in interior design
"Coastal Style" is the American East-Coast beach-side style. It is different than the Mediterranean or the tropical style, it is softer, airier and definitely low-key in its colourings. Its basic colours are white, light blues, turquoise, aqua, light grey, sand and it includes lots of natural materials. The entire style is breezy, fresh and clean with plenty of light.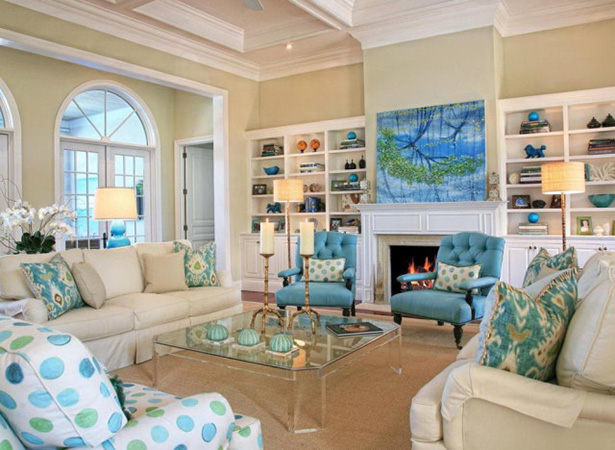 What is crucial for the coastal style is the matching decoration. Shells, sea stars, corals, hurricane lanterns and everything else that conjures up the sea but all in an understated manner. Since the entire sea side of the Mediterranean Sea belongs to the Mediterranean zone, naturally individual regional interior design styles have developed such as Greek, Italian, Spanish and Provence. In general, in Mediterranean homes bright colours are more favoured along with rustic surfaces, stone finishing and wrought-iron railings. In order to design a truly tasteful interior, it is best to study each region's style individually and stick to one style only to avoid a messy mix.
Fish-inspired bathing suit designs
The source of inspiration this time was nature itself. The motifs and designs remind us of the colours and motifs of fish, the sea and ocean. The design of this bikini for example was inspired by one of Daniel Selmeczi's photos and can be purchased HERE or you can check out the entire collection HERE.