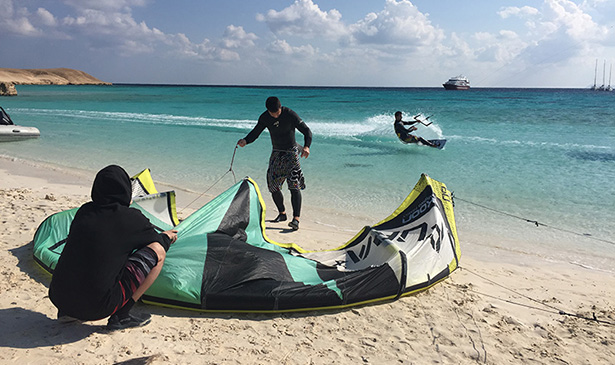 11 Jan 2016
Kite surfing and diving safari in the Red Sea!
Extreme sports fanatics are flocking to one of the world's most beautiful seas now all year round. The Red Sea is the stomping ground of kite and wind surfers and divers alike. Why? Because it provides a smooth transition between the various extreme sports. The virtually constant predictable strong thermal winds are present pretty much throughout the year, with the very rare occasion of wind inactivity, therefore providing a perfect ground for surfing and kiting. And bonus – there is no need for a neoprene suit between March and October! Let's not stop there! Besides kiting and surfing, you can also scuba dive all through the year.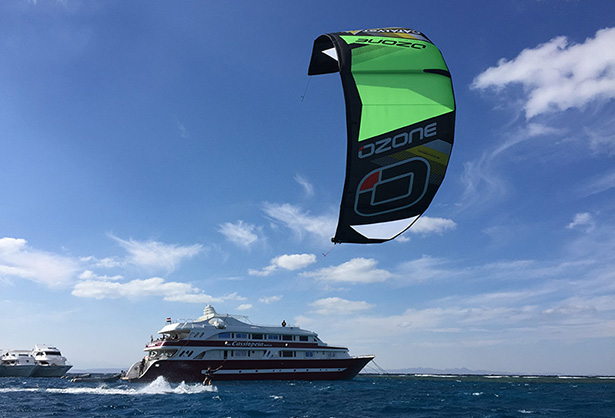 The Egyptian seaside is home to numerous kite surf centres that are quite popular and as such, pretty packed too. Any yet, not many people are aware that the tons of sand bars further out from the shore can only be accessed by boats.
And this is where we come in! This year we have decided to shake things up. We are giving the best the Red Sea can offer to kite surfers and their families onboard our diving liveaboards away from the crowds! At your disposal is our fully equipped 40m-long liveaboard with over 500m2 of space including 4 levels (decks), 13 en-suite double cabins, 3 sun decks, 2 zodiacs (motorboats), experienced crew, kite surfing instructor upon request and diving facilities (when winds are not optimal).
You will be transported to the sandy dunes and islands by zodiacs from our liveaboard. Once there, your gear can be easily assembled, you can initiate your rides from there and courses can be held. This is where you can return to anytime during the day. If by a faint chance somebody drifts farther away, the crew will be immediately dispatched with a zodiac to return them to the island or to the liveaboard. Although we are all about good clean fun, safety always comes first!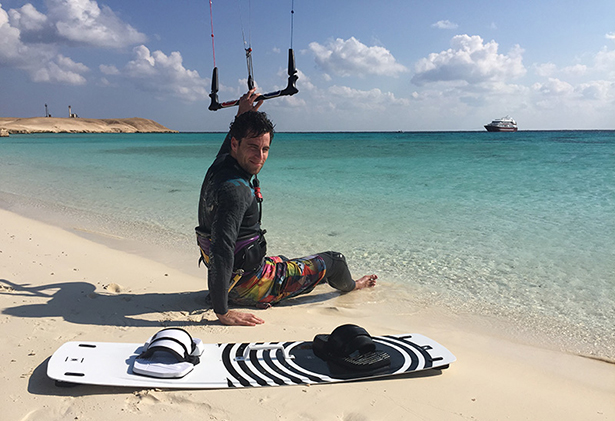 Kite surfing possibilities in the Red Sea are endless. Some of the more prominent ones:
– immaculate lagoons with flat water surface
– kiting along a boat in semi or tail winds
– various intensity of swells for wave rides
– sand bars and islands as a base and for from-shore kiting
– kite surf instructors and kite surfing courses
 Other things to try:
– scuba diving and experiencing the gorgeous coral reefs and marine life of the Red Sea
– scuba diving lessons
– snorkelling and possibly meeting up with dolphins near the islands and in the lagoons
– SUP (stand up paddle boarding)
– chillin' onboard in the company of some good shisha
 Why combine kite surfing and a safari? Because:
– we are completely mobile and we can go where the winds blow
– you can bring your family along and no one will be bored
– even if it is dead calm, there is always something to do
– you can try new things, new activities
– this is a unique attraction, not mass tourism
– you can enrich your kiting experience with some scuba diving
– it is always "high season" here
 Your family can also enjoy the trip and the following features and activities:
– large-screen LCD TV, video and hi-fi system, CD and DVD player, movies all their disposal to make their days fun and entertaining
– spacious and comfortable public areas to unwind and have fun
– huge, 100m2 open sun deck for sun lovers and with partially shaded areas for more comfort
– refrigerators laden with refreshing drinks and comfortable lounge chairs make their stay more relaxed
– dipping into the sea at any time to do some snorkelling and swimming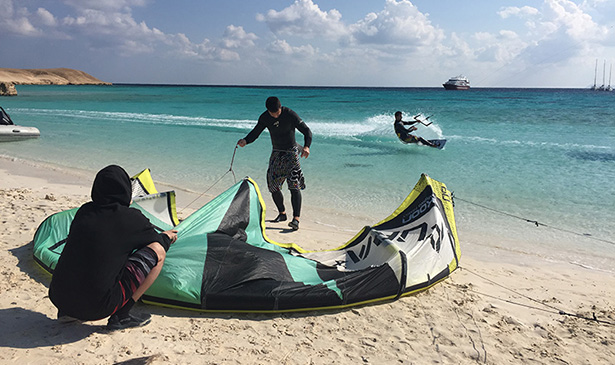 Kite safari – How  does it all work?
Travel: There are direct flights to Hurghada from most major cities in Europe and flights via Cairo as well. We meet you at the Hurghada airport and transfer you to the boat by bus or a coaster (depending on the size of the group) where you can get settled in your cabins and put your gear and belongings away.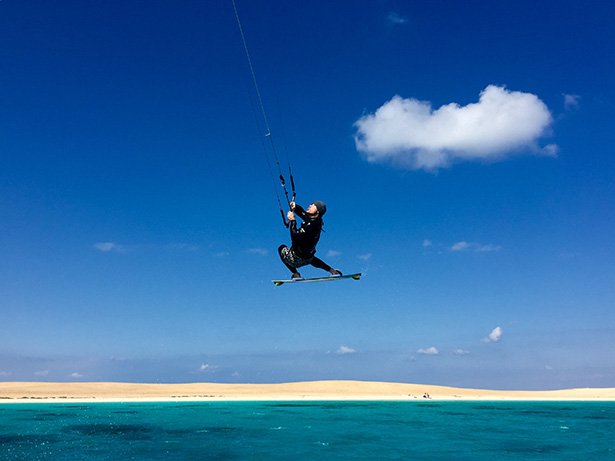 Boat: Andromeda and Cassiopeia are both uniquely designed 5-star boats catering to the particular needs of divers and kite surfers alike. Some of the 13 en-suite double cabins are equipped with a queen-size bed and some with 2 twin beds to accommodate 2 guests in every cabin. All 13 cabins are air-conditioned and have their own private bathrooms with hot-water shower, sink and toilet. Bed linens and towels are provided for every guest. (You should bring your own beach towels though for drying off after coming out of the water or for lounging on the decks.) The elegantly furnished spacious cabins and common areas such as the salon, the dining room and the sun decks provide comfort during the week-long stay onboard. The heart of the boat is our beloved shisha room where people gather to smoke flavourful shisha, to unwind, to listen to music and to sip on some drinks. Our experienced and multilingual crew will assist you throughout your stay.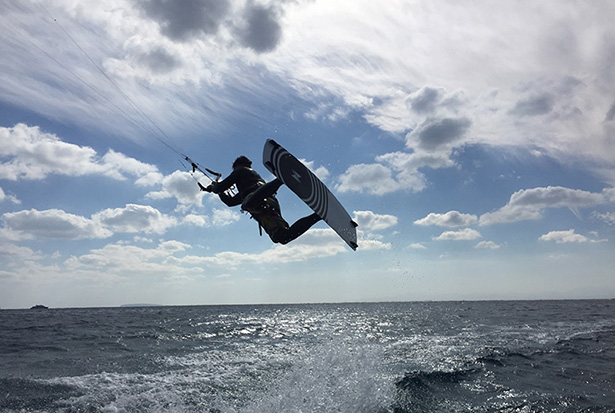 Activities: You will spend 7 nights on the boat and 6 days at sea. Your first night will be onboard in the marina, sailing out the following morning around 9am. During the kite safaris we visit the islands north of Hurghada. The boat will be your base. You will live here and all meals will be served here. (Full-board services are included except for alcoholic beverages.) We will anchor by the islands and you will be transferred from the boat by zodiacs where you can commence your rides, take courses or do whatever you wish. The boat will return to the marina on the sixth day and the night will be spent onboard in the marina. During your last day you will get a chance to visit Hurghada and do some sightseeing, shopping and visit the local cafes. The following day you will be transferred back to the airport for your flight back home. 
Kite safari – try it with us!
See you onboard!
 Send us an e-mail with any questions you may have and we will be happy to assist you.