New wrecks and reefs maps
New coral reef maps published by Red Sea Boats Holidays! We are always looking at ways to improve our blog and having taken note of your comments over the past few months, we have drawn up 11 new dive site maps of our most favorite diving Wrecks and Reefs in Egypt. Please take a look and let us know what you think.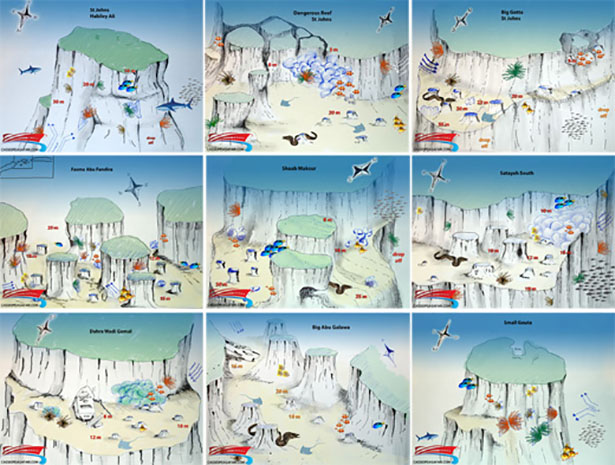 Please have a click around and let us know what you would like to see more of by leaving a comment on this post. The Wrecks and Reefs itinerary is operated by some of our most luxurious Red Sea Scuba Diving Liveaboards including M/Y Cassiopeia and M/Y Andromeda.
For more information about these boats or how to book your next diving adventure, please contact us!