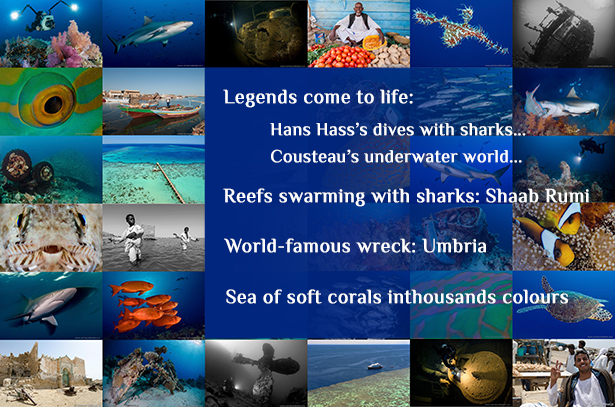 09 Jan 2014
Our first big announcement in 2014!
We have been anxious to share with you the news since we had been getting ready for it for months! We have made the final decision! Due to popular and big demand, both our boats (M/Y Andromeda and M/Y Cassiopeia) will be in Sudan in the first half of 2014!
Something new for our advanced guests!
No need to travel to the other side of the world to discover something new underwater.
Sudan is still fresh and UNTOUCHED!
What is GUARANTEED in the spring?
Hammerhead, reef and grey reef sharks, hump-head parrotfish, dolphins, not to mention gigantic schools of barracuda and the ever-pulsing reef life.
The world's best dive sites in one place!
We think the most ADVENTUROUS dive sites can be found in Sudan. If you feel differently, feel free to comment here. And you can experience all this still at reasonable rates.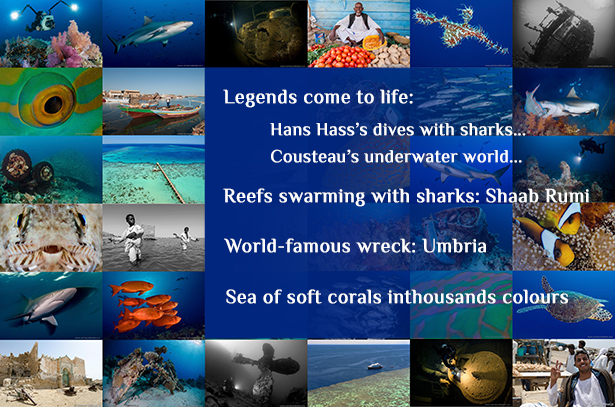 Legends come to life: Hans Hass's dives with sharks, Cousteau's underwater world
Reefs swarming with sharks: Shaab Rumi, Angarosh
World-famous wreck: Umbria, lying in her watery grave
Sea of soft corals in thousands of magnificent colours
Our actual accomplishments:
We have provided diving services to 2,500 satisfied customers
from 23 different countries
from 4 continents
in the past 7 seasons in Sudan
during a total of 112 tours and …
… 99.5% of the customers would kindly recommend our services to their friends and would return any time.

We arrange everything for you!
We take care of your Sudanese visa, permissions and taxes. If you fly to Port Sudan via Cairo, we arrange your Port Sudan flights, hotel accommodations and transfers, and provide airport assistance for you. In Port Sudan we provide you airport assistance and transfers between the airport and the boat.
You may also fly to Port Sudan via Dubai and you may also add a couple of days of sightseeing in Dubai to your holidays.
You are safe!
Port Sudan is a safe area within Sudan. You are only a 20-minute bus ride from the airport to the boat in the Port Sudan marina. The areas with hot spots are more than 3,000km from Port Sudan. Our captains', guides' and crew's constant presence, and high level of experience and professionalism is always guaranteed. And your safety is further ensured during diving by the diver search and locate security system onboard both our boats.
Our strengths in Sudan:
All tours departing directly from the Port Sudan marina
7 different itineraries
No extra charge for any dive sites
At least 4 night dives per week (except for the last day)
Safe diving services
Multi-lingual dive guides
Membrane Nitrox onboard, 15l tank and scooter rental
Competitive price/value ratio

Our satisfied customers: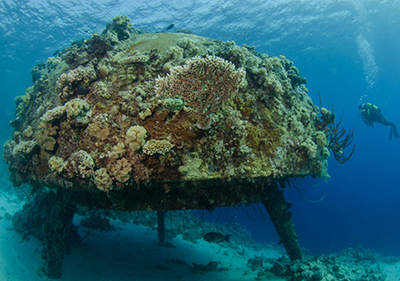 "We have had a pleasant trip and a wonderful cruise on your Andromeda Boat in Sudan.
Thanks a lot for high level services and flexibility demonstrated to assure us a special vacation. Thanks."
(Italy – Paolo)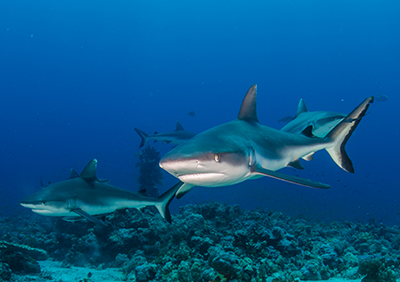 "Just a quick note to thank you for organising the Sudan trip.
It was unbelievably well run – from the moment that we arrived until we left. … it was the friendliest and most helpful crew we had ever had."
(South Africa – Fiona)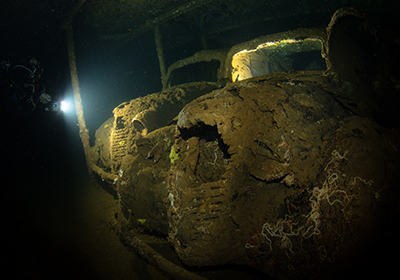 "One of the best. …the whole of the trip was PERFECT, and in particular I want to emphasis the efficiency of your agent in Cairo. Also your agent in Port Sudan was very efficient. … the crew was very nice and they were very helpful, the food was good, and is important to remark the person of the Dive Master, excellent professional.
…this has been an excellent Diving Aboard Safari and all together with the excellent service it has been one of the best that I have done."
(Spain – Jose)
If you feel you need to know more about diving in Sudan, read on here