Sattayah – Dolphin House
Location: Marsa Alam / Fury Shoals / Red Sea / Egypt
Description: Reef / Drop off / Coral garden / Lagoon
Depths: 12 – 40 meters
Dolphin Reef is one of the most famous divesite because of it's dolphins and walls. This is a horseshoe-shaped reef found in the Red Sea. It lies in open water to the northeast of Ras Banas. The eastern side has a steeply sloping wall profile, giving way to a sandy slope. Many species of fish can be found in the area. Angelfish, Butterflyfish, Cuttlefish, bluespotted and blackspotted stingrays are common. Several types of sharks are also frequently spotted, and there are regular reports of dolphins along the reef or inside the lagoon.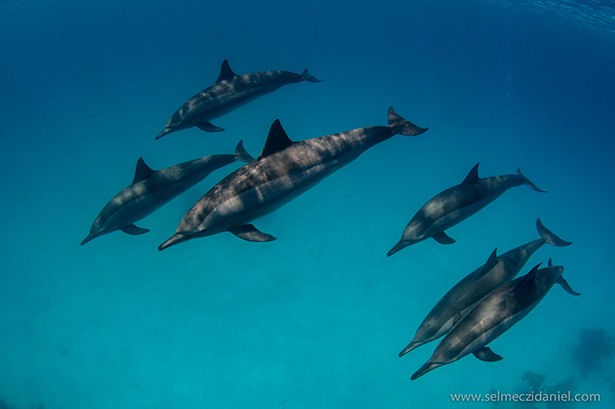 Napoleon fish, waiting for morsels of food, are parked under the boats anchored on the left side of the reef. They are used to the presence of divers and boldly swim among them.
In the mornings we can see schools of dolphins inside the lagoon. Getting closer to them can be a bit tricky and since they are resting this time of the day, we usually just watch them from the boat, but sometimes you can scuba dive with the dolphins.