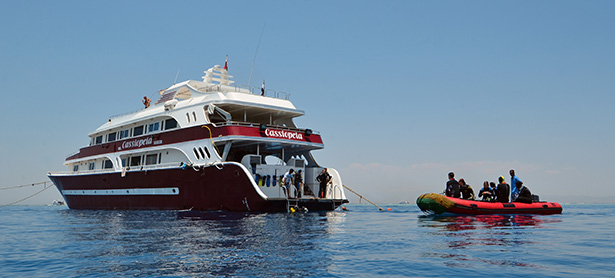 04 Feb 2010
Scheduled dry dock for Cassiopeia III.
After a long scuba diving safari season, boat Cassiopeia arrived in the dry dock at the beginning of December, and into experienced and professional hands to make the entire live aboard announce that she is back in Hurghada now with all her new permits.
The entire liveaboard has been re-painted and all the necessary maintenance work has been completed. Andromeda has received her own underwater stabiliser wings just like Cassiopeia's. The interior walls have been covered with new velour finishings and the windows have received new curtains on the main deck and on the lower deck in the cabins.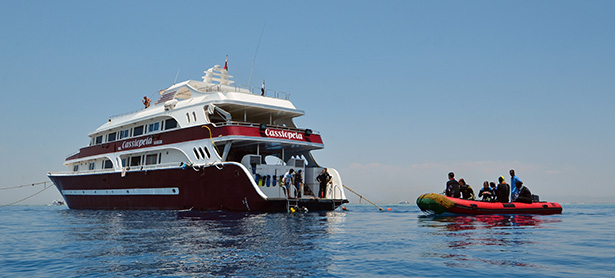 All damaged wood planks have been replaced, the teak floors have been sanded and the bottom of the boat has received a new coat of algae-repellant finish.
During this time, Andromeda has received her permit to sail to Sudan and she is set to leave for the South in the beginning of February to start her 5-month long work there.