Scheduled dry dock for Cassiopeia
After a well-done job, everyone deserves some rest. For some, it may be a long bath or a massage to rejuvenate, while others will do with just a new make-up or with a little relaxation. After a long season, at the beginning of December, Cassiopiea was lifted out of the water and into the dry dock, into professional hands to beautify and to renew her in the coming weeks.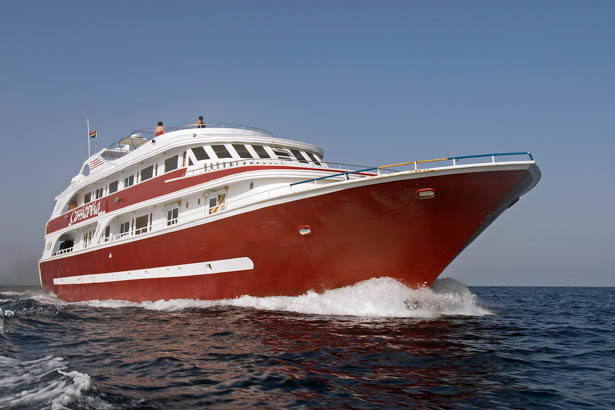 Every live aboard must be continually checked and repaired because the constant use and time leave their marks on them. Wooden boats are taken to the dry dock about every 9-12 months where following the lift out of the water and the sanding, the decayed and damaged wooden planks are replaced. However, for steel boats it is enough to do the dry dock work every 3 years. During the interim years the steel boats are maintained by repairs to the interior such as painting, sanding the teak and interior surface cleaning and repairs.
The hull bottoms of steel boats are protected from the algee deposits by special paint which is guaranteed for 1-3 years depending on the price. This special paint protected the bottom of Cassiopeia's hull for 3 years which is now sandblasted all the way to the steel and the new coat of paint is applied.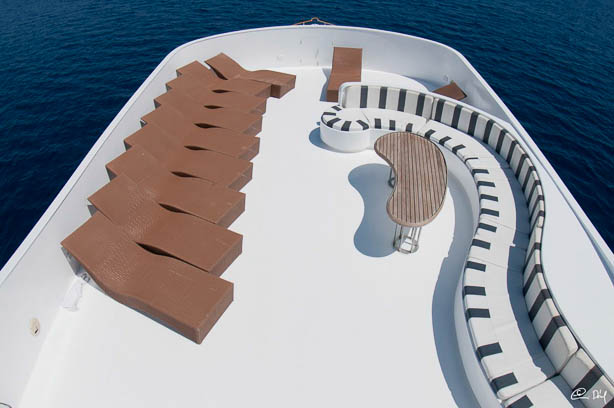 Andromeda's underwater stabiliser wings have worked very well and substantially reduced the rocking of the boat in the wind. As a result, Cassiopeia is also going to be equipped with similar wings.
The rubber caulking around the propeller rod has also served its purpose and their replacement is also part of the general technical check-up and maintenance.
Besides the maintenance of the electronics in the engine room and steel hull, the interiors are also going to be renewed in the dining room, the salon, the corridors and the cabins. Instead of the previous faux leather coverings we are going to use chenille coverings as we did on Andromeda.