Sha'ab Rumi best place for shark diving
A narrow plateau starting at 20 Metres stretches out for 50-75 m then drops off at 40 m. It drops to 600 m on all sides. The best option on this dive is to head along the edge of the plateau keeping a vague eye out in the blue, but mostly looking at the plateau itself.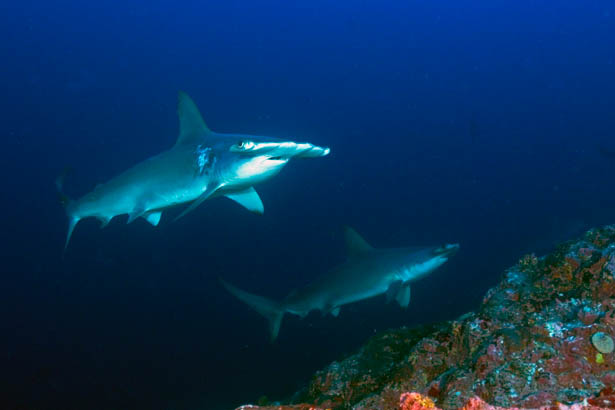 This is the best scuba dive place on earth and the best place for hammerheads in the Red Sea! During one dive there is a big chance to see 40-50 in front of you. Best season for hammerheads is from November till April. on the plateau also sits Jacques Cousteau's shark observation cage. You can lie in the sand and watch the Grey Reef Shark's cleaning Station. If you want to be surrounded with at least 3 species of shark this is the place! Also big shoals of jacks and barracuda's waiting for you on the plateau on every dive.