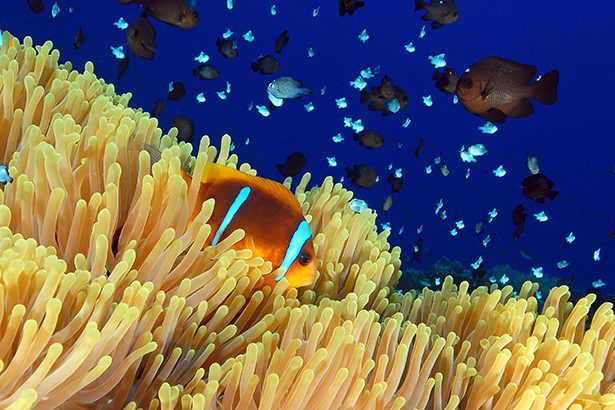 21 Oct 2013
Supersonic diving safari offers in the Red Sea
Aside from the political unrest in Egypt in the past few months, the diving industry kept ploughing ahead but with fewer divers in August and in September than usual. Most old-timers could not have been persuaded to stay away despite many European countries issuing warnings against travelling to Egypt.
However by the end of September most countries have eased or lifted their travel restrictions and deemed certain areas such as the resort towns and the Cairo airport safe for travel.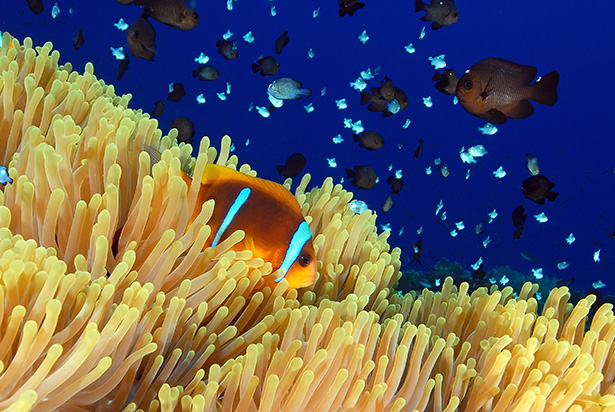 Taking a breather for these few weeks definitely had a positive impact on the corals and marine life. They had a chance to regenerate and we were able to cruise the Red Sea virtually by ourselves, to the delight of the divers onboard, while most of the diving boats stood idle in the harbours.
We barely needed to jump into the water, there was so much to see. Dolphins circled around our boat and we could barely keep count of the turtles popping their heads out of the water for air. We saw mantas, up to 30 hammerheads at a time, oceanic white-tip sharks and lots of other marvels we thought now only existed in the marine life encyclopedia.


Life has returned to normal in Egypt in the past couple of weeks. Charter companies have resumed their flights, tourists and divers are arriving in great numbers again to the Red Sea! Many are still trying to catch a few good diving weeks left in the season but there are fewer and fewer available places.
The goldfish turns white without adequate sunshine and we are the same. Sometimes we just must pull up the shades and get that Vitamin D! Diving, good eats, relaxation, sunshine, let's go!
Our supersonic diving safari offers in the Red Sea:
November 3-10, Brothers+Elphinstone safari with Andromeda
November 10-17, Brothers+Deadalus+Elphinstone safari with Cassiopeia
What we are offering: 27-degree waters, unparalleled diving, mouth-watering meals and simple relaxation. Don't hesitate, book your trip here: online@cassiopeiasafari.com