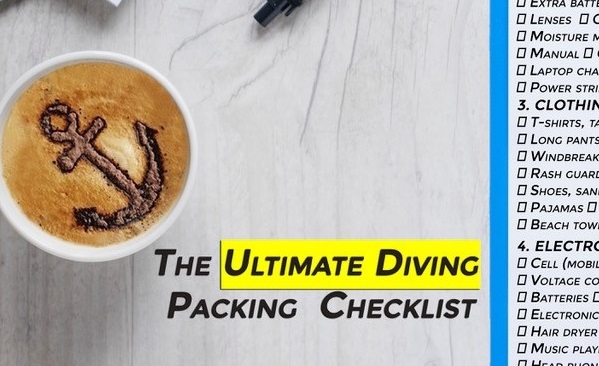 17 Jul 2018
The Ultimate Diving Packing List
Taking a diving liveboard trip?
What if you forget something? No worries. Just tick and pack, and you are done!
Check the passport/visa requirements for your destination. Does your passport need to be valid 3-6 months following your departure date or have a certain number of blank pages? Do you need a visa?
Check outbound/inbound airline and airport requirements. Determine how long you need to arrive before your flight.
Baggage allowance, the weight and size of your diving equipment and bag are important factors to consider.
Make sure you have travel and dive insurance. Determine where the nearest hyperbaric chamber is.
Make photocopies of all your travel documents in case of emergency.
Read up on the location's culture and etiquette (Do you need to tip? ) Do you need to dress conservatively (Sudan)?
Set automatic out-of-office-replay in your mail system.
Make sure you have plenty of room on your camera's memory card.
Leave an extra house key with a family member or friend.
When you travel you shouldn't forget anything important back home (personal medicines, special food if it is needed).
Use our ultimate scuba trip checklist to prepare for your next scuba trip.