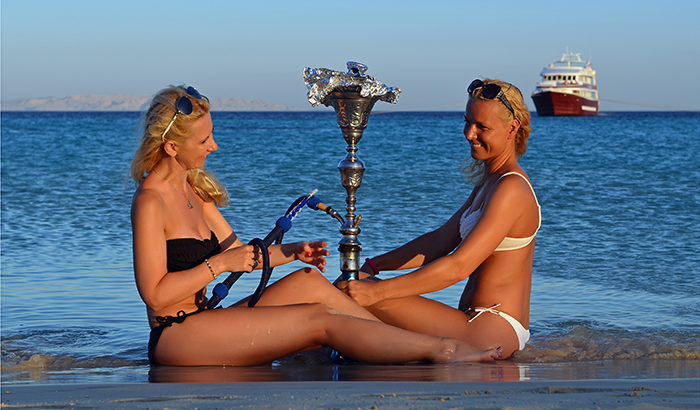 25 May 2017
Water pipe – the latest craze in Europe (too)!
And there is no better proof than the Water Pipe Exhibition in Germany that keeps expanding every year and outgrowing its old pavilions. From the simplest apple flavour to the parfume-impregnated tobacco, it is hard to find an aroma that is not on the palette.
The history of the water pipe in Europe can be followed quite easily; it all started in Egypt where every traveller just had to try it then they took it home with them as souvenirs. The suffocating smoke that made you cough and hack at home did not resemble anything close to the sweet and delicious smoke you remembered while on vacation on Egypt. At the same time people insisted on smoking it, so eventually it got to Switzerland and Germany where the shisha smoking experience was "perfected" and got its start in Europe.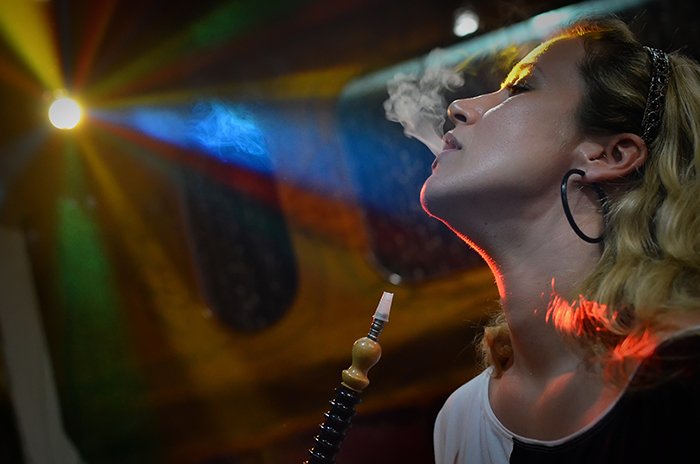 There are still some who kind of misinterpret the meaning of shisha and still tie it to various drug uses. Yes, there is "that" kind but regular shisha use probably could have not been able to become this popular had it been so strongly tied to mood altering substances. But this is not why it had become so popular in close friendly circles. Undoubtedly it brings people together when the shisha becomes the focus point with music playing in the background and a pot of hot steaming mint tea on the table while enjoying some good conversation. It builds community and has a virtual presence in everyday life.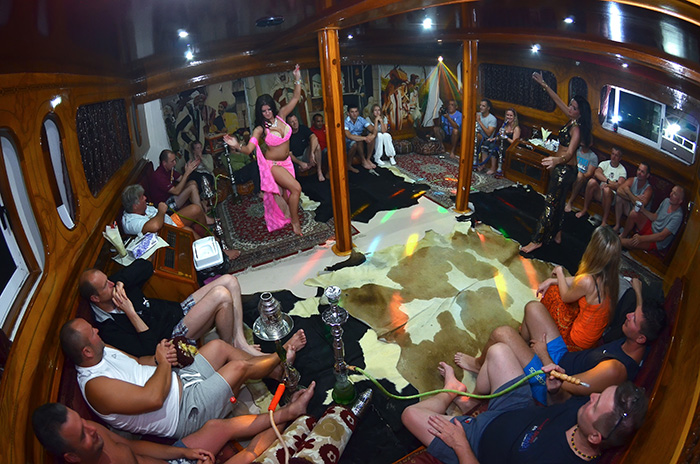 Our favourite is the double-apple flavour
There are lots of tobacco falvours, it is only a question of personal taste as to which becomes one's favourite or which mix they prefer. The most popular flavours are double-apple, mint, grapefruit and blueberry. You can now find a variety of flavour-enhancers, tobacco refreshers, vapour creams at your local shisha shops. Hard-core shisha smokers try every new product and flavour but there is just nothing better than a double-apple mix.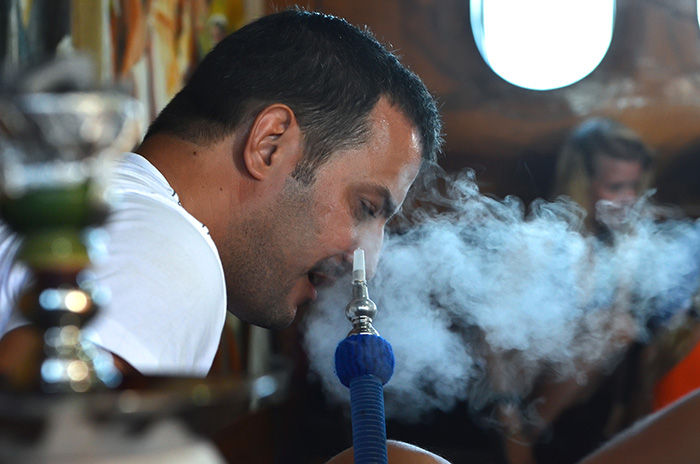 And now onto the "real educational" part. Yes, we are aware of the harmful effects of shisha smoking but at the same time it would be difficult to ignore its positive impact on health like its stress relieving, relaxing and calming effects all of which are invaluable in today's fast-paced society.
As for us, you will find all of this onboard Andromeda and Cassiopeia where the crowning glory at the end of a diving day is puffing on some sweet shisha in good company of course (and always).
Happy puffing to you all!