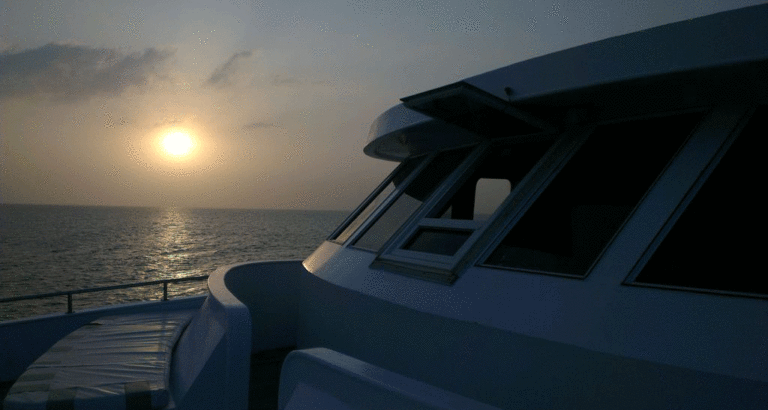 10 Mar 2013
Fish parade in the month of the Pisces!
We are happy to report that our third week was a success too! The Sun is already well in the month of the Pisces and we keep threading the waters of the Sudanese Red Sea (as well) week after week in order to see and be able to show you more and more fish. Among last week's offer were hammerheads, and not just a few, grey reef sharks, jackfish and the inevitable schools of barracuda. And for dessert, we were able to marvel in a full moon as well.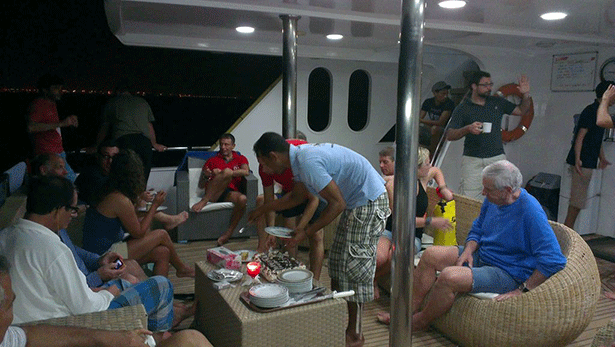 Tour date: February 23 – March 2, 2013
Itinerary: Sudan-North
Air temperature: 28-30C
Water temperature: 25C
Visibility: 20-30m
We have started out with stronger winds, we were fighting the elements but despite it all, we were able to visit all the sites in our North itinerary. The usual 4-hour boat ride between Shaab Suedi and Shambaia lasted 5 ½ hours this time. Thankfully the winds had quite died down by the second night and the rest of the week was calmer, sometimes a bit cloudy but warm.
Day 1: Shaab Suedi, Gota Shambaia, Gota Shambaia
Day 2: Angarosh, Angarosh, Merlo, Gota Shambaia
Day 3: Quita el Banna, Quita el Banna, Blue Belt, Shaab Rumi Preconitinent (night dive)
Day 4: Shaab Rumi South Plateau (2 dives), Precontinent (night dive in the lagoon)
Day 5: Shaab Rumi, Sanganeb South, Sanganeb South, Umbria
Day 6: Umbria
This week again we were focusing on the large fish, we were scouring the big blue around us where we could expect sharks to appear. We counted 20 hammerheads at Angarosh. At Quita El Bana 10 nice specimens circled 3-4m above us and Shaab Rumi was true to itself again with grey reef sharks showing up and 2-3 hammerheads swimming near us.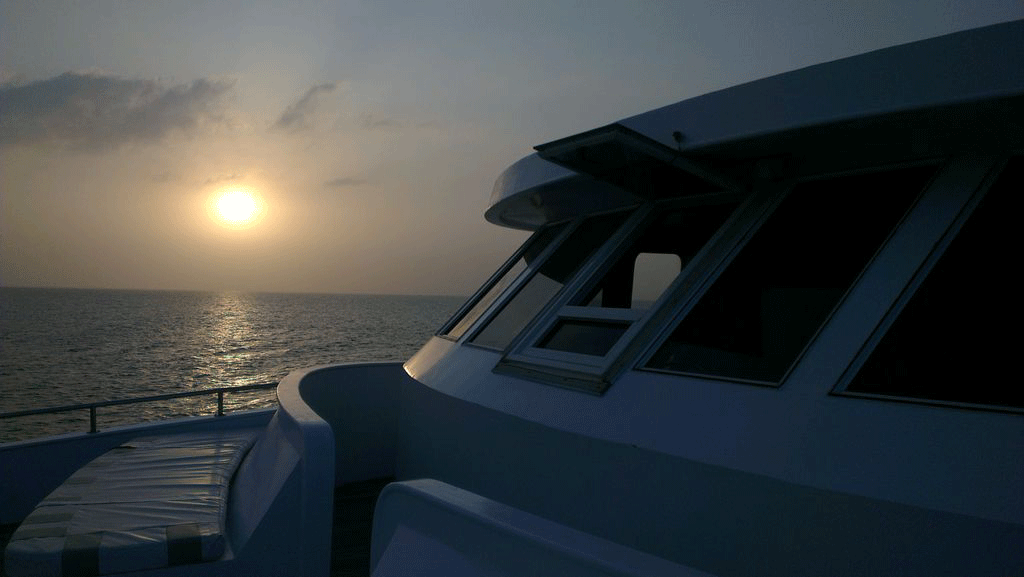 The schools of barracuda and jackfish at Shaab Rumi left everyone in an awe. The waters were clear at Cousteau's Precontinent and at Umbria as well. Taking advantage of this, we wandered in the entire wreck.
A new week is coming, new hopes are rising and next week we are coming back with another report.
If you have missed last week's happenings, click here to catch up:
Angarosh – the Mother of Sharks
A Perfect Start in Sudan