In our new series of articles Dr. Gabor Kiefer, an ear, nose and throat specialist answers your questions that come up most frequently during diving, on holidays and diving tours. If you have any questions regarding the topics or other issues, feel free to comment.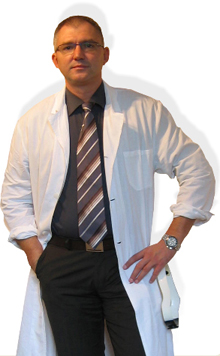 Our childhood experiences often influence our adult goals and aspirations. I was around 10 years old when captain Cousteau
series started to run on TV. I decided then that I was also going to be a diver. But the little boys love of wanting to dive remained only a platonic desire for a long time and nearly 20 years had to pass before the childhood dream could become a reality.
Since then, during the following 10 years or so, I have had the chance to live through wonderful experiences and exciting adventures on numerous diving trips and safaris.
My professional work gradually included diving and more and more divers began contacting me and entrusting me with their various ear, nose and throat problems or asked me for their fit for diving tests.
In my series of articles I would like to share with you my experiences as a diver and as a doctor to make sure that your diving tours and travels are the least disturbed by ear, nose and throat problems.
Dr. Gabor Kiefer PhD.
University Assistant Professor
SOTE, Ear, Nose and Throat Clinic
Tel: +36 20 947 0701
To be continued!