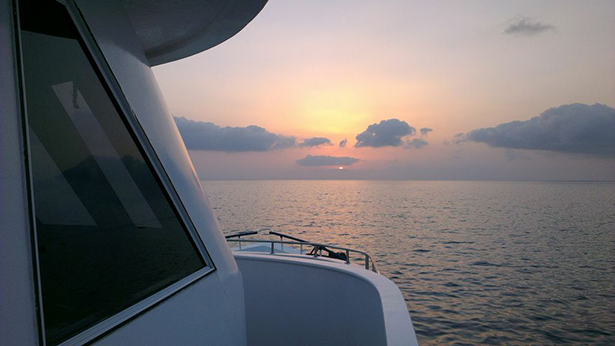 16 May 2013
La Dolce Vita onboard Andromeda
The water temperatures that were once 25C in February, have now become 29C and the air temperatures have also increased by 10C. Due to the lack of any significant winds in Sudan in the past 3 weeks, the water surface is 28-29C now and about 26C at 40m deep. This week there was no full house on the boat, so la dolce vita was in full swing.
Tour date: May 6-13, 2013
Itinerary: Sudan-North
Air temperatures: 35-39C
Water temperatures: 29-29C
Visibility: 10-30m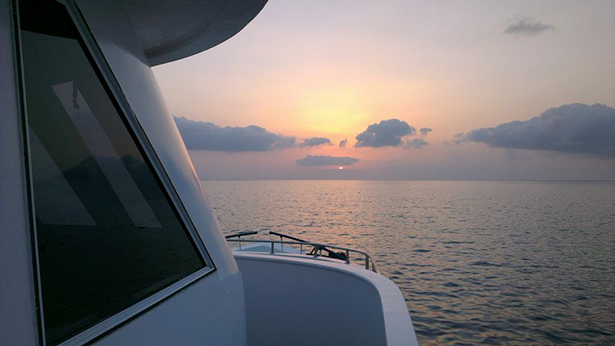 At Angarosh the first 2 hammerheads appeared right away. And a great surprise – a longimanus also showed up. At Merlo Reef we snorkelled with dolphins and at Shaab Rumi we dived with grey reef and white-tip sharks but the currents were so strong that we were not able to swim out into the open sea, so we missed the hammerheads this time. No despair, the north side of Sanganeb made up for it and we were able to swim with a huge school of them and with some grey reef ones at the south side. There was a grey reef shark even at Umbria! The triggerfish are still spawning and have not let up their attacks yet, so the fins keep getting decorated with their bite marks, if we get too close. 🙂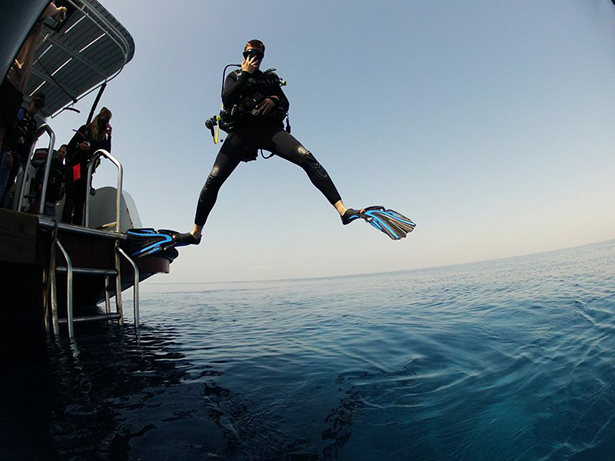 There are only a couple of weeks left and we are closing the season with a big bang – our 2-week Deep South Sudan safari! There are still a few places available, so join us!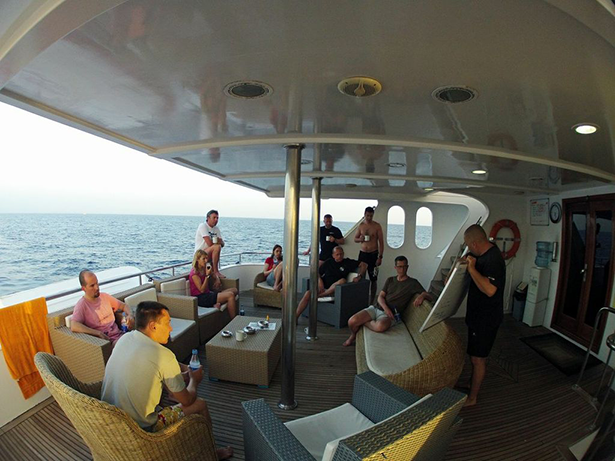 A new week, new hopes. We will be back next week again and let you know what we will have seen.
In case you have missed out on our previous reports, you can catch up by following these links:
Warrior fish and the offspring
Caught between dolphins and sharks
Scooters in action!
Sudan, the Jolly, under and above water
An Eiffel Tower in Sudan
Manta, hammerhead, barracuda!
The sharks winked back!
Angarosh, the "Mother of Sharks"
A perfect start in Sudan!
Fish parade in the month of the Pisces!