The time has come in our company's life when we can celebrate a milestone! A lot has changed since the beginnings… Red Sea Boats Holidays started its journey down a path in the first years of the 2000s as the vision of a young and relentless small team, that we believe it is still journeying on.
It all started in 2003 with an Egyptian diving tour and a boat engine that had been wasting away. To most, this information would have been frivolous but we had already envisioned the boat around the engine.
Our story began with a small, 10-person safari boat called Liliom. Then came other favourites such as Nabila Ebeid and Seaflower. Mentioning the names of these boats surely conjures up warm safari memories for many. It has been 6 years that Cassiopeia was born, eventually becoming our flagship. Then 3 years later her sister, Andromeda was born.

Our initial goal was to organise and manage diving safaris in Egypt for more and more divers. Ten years is a long time and enough to be able to observe some interesting tendencies.
We have tried to gather all important events, stories and people that/who had defined this period in our company's life. We, ourselves, are amazed by the number of events and turns and about how much the world had changed in these 10 years.
"It is not the strongest nor the smartest that stays alive but the one who is most apt to change." (Darwin)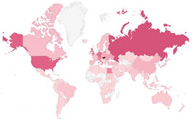 Some things we liked…
Clients from 32 various countries, all the way from Brazil to Japan
Clicks on our Web page from more than 150 countries
Servicing thousands of clients annually
Moving to a large and comfortable office
Our brand new Web page is available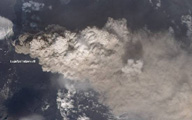 Some things we did not like…
SARS virus
Iraqi war
Icelandic volcano eruption
Arab spring 2012
World economy crisis
Ten things you may not know about us…
Four of us work in our Budapest office
We have 7 diplomas altogether, only one of which is in tourism, yet we have been working successfully in this field for 10 years
Our mean age is 35 and the ratio of men to women in our office is 1:3
Two more colleagues and a 24-person crew helps our work in Egypt
We speak and understand 8 languages in total: Hungarian, Arabic, English, German, Russian, Italian, French, Spanish
In our Budapest office 2 instructors, 1 dive master and a non-diver make up our team
Some of our unique personality traits: claustrophobia, shisha-dependency, vertigo, germaphobia, insomnia, workaholism, "Apple"-dependency
We organise about 75 dive tours a year all over the world and our clients travel close to 40,000 kilometres annually, which means we "circle the world" once every year
We are the only officially registered travel agency in Hungary specialising in dive tours and diving safaris
We are about to start our 11th year in Egypt and our 7th season in Sudan
Some interesting facts about Andromeda and Cassiopeia…
The locals in Egypt just call them the "Coca-Cola" boats
The length of the boats is 40 metres which is roughly the total of 85 fin-lengths
The weight of Andromeda is 470 tons and add to this 1 ton of groceries, 70 tons of diesel, 15 tons of fresh water, all needed to prepare for a Sudan season
During construction 12 cubic metres of teak, 180 cubic metres of wood and 120 tons of steel were used
The client area is 400 square metres in total on both boats
Interesting travel facts…
We organise 70-80 diving tours around the world annually, with more than 100 clients travelling to Marsa Shagra and others travelling to over 50 exotic countries
Our clients are from 32 various countries
The ratio of women to men on our boats is 15:85
During a week, our divers spend more than 1,000 minutes on average under water
Our tanks are filled 546 times on average during a week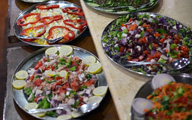 Weekly food consumption per boat…
26 chickens (1 chicken = 1,2kg)
36kg beef
8kg calamari
15kg sea fish
The guest of honour celebrates!
More than 12,000 of you have honoured us with your trust in the past 10 years and we have happily acknowledged that you were satisfied with the quality of our services.
Our wishes had come true every year and now, on our 10th anniversary, we would like to surprise others as well. We would like to present all our loyal and returning as well as our future partners and clients with some gifts in 2013!
The first 200 guests in 2013 will receive a nicely designed mug
And continuing on, everybody will receive something nice throughout the year
We thank you for choosing us in these past 10 years and we hope to continue being your choice in the future!