This is not the first time we have seen pilot whales in Sudan this year but this time around we were actually able to snap a few photos of them. Whale or dolphin? One thing is for sure – the pilot whale is one of nature's loveable peculiar creatures, the interesting cross between a whale and a dolphin.
At first glance we might think we are seeing a dolphin but as soon as its head or tail fin appears from the water, we are in doubt. Usually they swim in pods of 10-15 and they are very active and playful.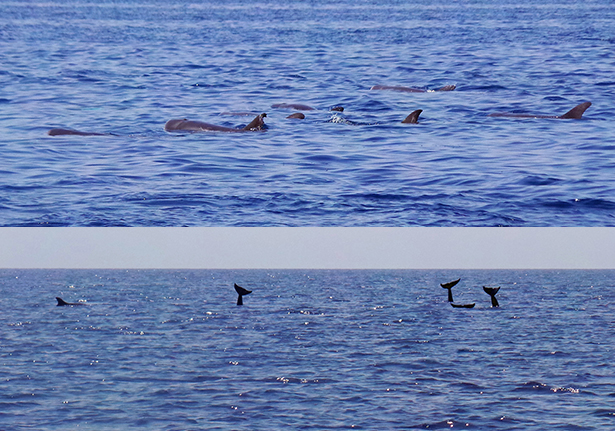 Air temperature: 22-30C
Water temperature: 24-25C
Wind: moderate winds throughout the week
Visibility: 30m
The first grey reef sharks appeared at Shaab Rumi and there was no lacking in hammerheads either, although the super-large 50-member schools did not show up this week. There were about 15 of them at Angarosh but truth be told, we had been very spoiled in the past few years when it comes to hammerheads. As we were sailing in the open sea toward Sanganeb, its famous lighthouse appeared, an atoll which lies on the outer edge of the coral reefs. Divers enjoy climbing to the top of the lighthouse after their dives to take spectacular pictures. You cannot go wrong with a photo from here.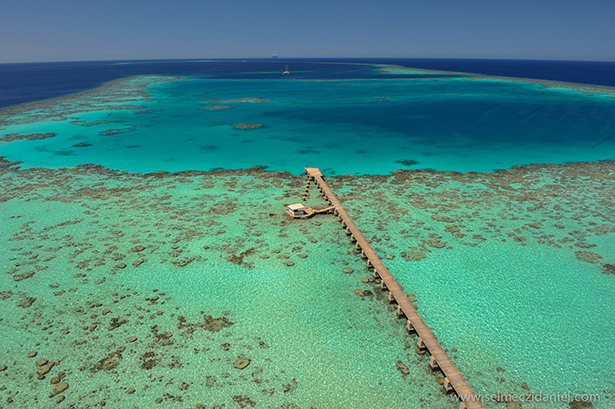 Turquoise blue sea as far as the eye can see where coral reefs can be easily spotted in the crystal clear waters. The atoll itself is unbelievably exciting where dozens of hammerheads and grey reef sharks live. This is one of the surest shark spots in the area!
Tip of the week:
Most common credit cards like American Express, Visa and Masterard are commonly accepted in Sudan but you must check beforehand where. On our boats we only accept cash payments.
This is where we were this week: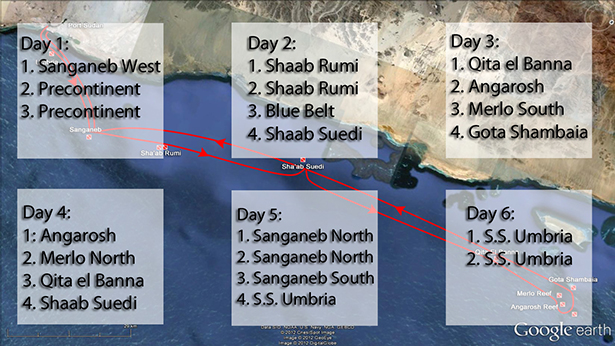 OUR LAST-MINUTE OFFER:
March 31-April 7, 2014, Cassiopeia, Sudan-North tour
Book by March 26, 2014 over the phone or in e-mail!
If you wish to know more about how to dive in Sudan, click here!