Cheese is used to lure mice. How about sharks? Sharks do not need to be lured. At least not in Sudan. The giant groupers swarming near the reefs provide a good enough reason for the presence of larger predators.
Air temperature: 28C
Water temperature: 23-24C
Wind: slight wind in the first 2-3 days, almost dead calm by the end of the week
Visibility: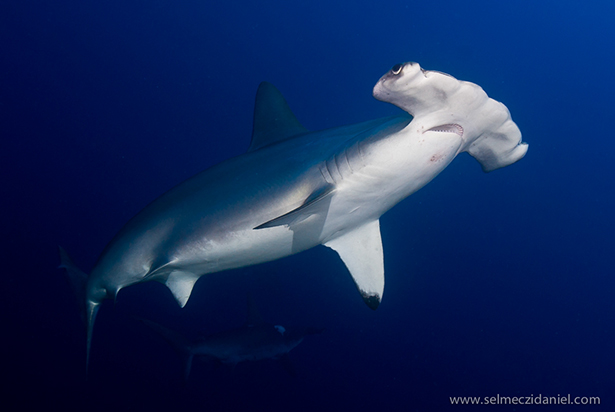 Nothing proves this better than the fact that last week Angarosh was the only site where we did not see any sharks. However a manta was there and stayed with us throughout the entire dive. Looks like this year's manta statistics will be pretty strong as we have had sightings every week so far.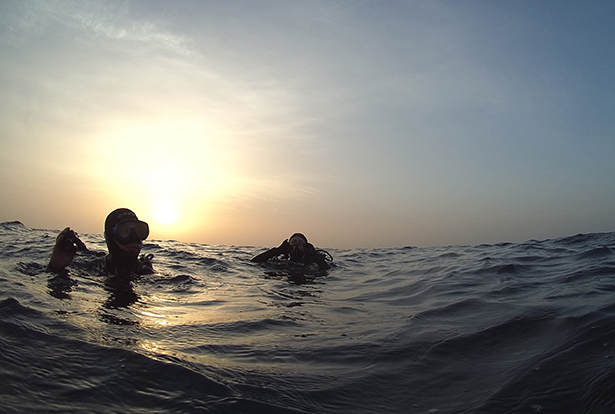 A cloud of barracudas hovered motionless near Shaab Rumi's plateau out in the deep, right where they were a week ago. A silent group of about 40 barracudas, each measuring at least a metre in length, awaited us again. But they seemed to be dwarfed by the grey reef sharks cruising above the plateau. If you are diving at Shaab Rumi for the first time, a "where do I look?" kind of feeling comes over you. And if you swim out into the deep, you can even check out the hammerheads.
Schools of hump-head parrotfish showed up and a curious turtle also had a look at our group. Click on the short video of our tour where you can see all this.
)
Tip of the week:
You can travel to Sudan only with a valid visa. Your passport must be valid for at least 6 months after the departure date from the country. There must be at least 2 empty pages side by side for the visa. (and 2 empty pages for the 2 Egyptian visas, if travelling through Cairo). There must not be any stamps or visas from Israel in your passport, otherwise you will not be permitted to enter the county.
This is where were this week: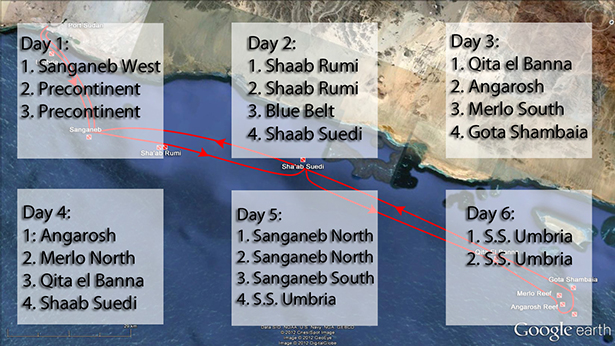 Our last-minute offer:
March 24-31, 2014, M/Y Cassiopeia, Sudan-North tour
Book by March 26, 2014. We only have 7 available places. Book via e-mail!
If you wish to know more about how to dive in Sudan, click here!
In English: www.sudan-diving.com
Magyarul: www.redseaboats.hu/szudan/
По-русски: www.sudan-diving.ru